On-Demand Sandbox in Veeam Backup & Replication – what's it good for? Veeam Backup and Replication Software got a nice face lift with it's latest release – The 6.1. I have reported on that in my article, which talks also about the Free version of Veeam Backup called VeeamZIP, which enables you to do a full backup running VMs (one at a time).
The video I'll show you today comes from Veeam's YouTube Channel, and shows you another feature, which is not new in Veeam backup, but which can give you additional ideas on using this software.
On-Demand Sandbox in Veeam
Those ideas are certainly very useful in production environment, since by having the possibility to run VMs directly from backup – from a sandbox environment, you can do a lot of testing.
It might seems obvious, but one might don't see the advantages of such an approach at first look. You can install patches, service packs, new AV software… Interesting, hm?
What is The Sanbox Environment
It's an environment, where the VM(s) runs isolated from your production environment. There is a proxy in between which gets created when you create your virtual lab, so those VMs don't have direct connection. The IP addressing scheme is established when you're setting up the virtual lab, with the VMs you choose to be present in that lab. The VM runs on a special Veeam's Backup NFS datastore, which gets created when you create the virtual lab.
There is a detailed webminar on the detailed "How-it works" vPower NFS, Masquerading IP addresses in the vPower Networking Deep Dive with Rick Vanover video.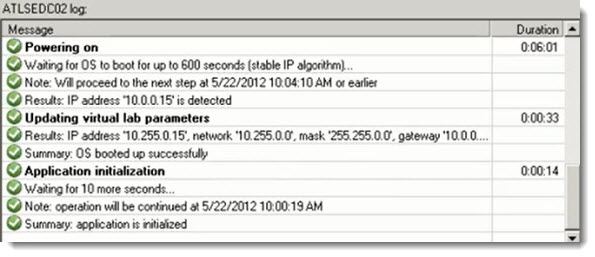 You can then work inside those VMs in order not to interfere with your production environment.
-  You can RDP to your VM to work on that VM which is completely isolated.
-  Do a software patches installations or testing.
-  Test new software (possible conflicts with the software already installed in that VM, or compatibility)
-  Install OS Service Packs or Microsoft Patches.
-  Test new SQL stored procedure
-  Test new scripts
-  Test an Antivirus software
During the tests, the VM is read only. In case you want to keep those changes, you have the possibility to migrate the VM into production environment too. Otherwise those changes are not kept.
The Sandbox environment is used also to recover individual items from AD, SQL or Exchange servers, without using additional agents installed in those VMs.
Note that the Sandbox environment, together with U-Air, 1 click restore and Job clonning and editing via the web UI,  is available in the Enterprise version only.
Enjoy the video below..
Source: YouVeeam
If you like this website and want to stay updated, you can also subscribe via RSS for free.