VMware Player Pro:
Fusion:
————————————————————————————————————
Pluralsight 50% Off – first month of Training – 10 Days Free Trial With PluralSight Training – Cancel Any Time. Starting at $29/month.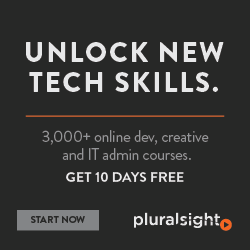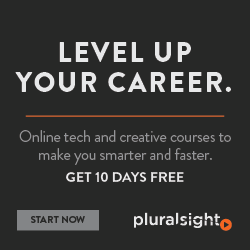 VMware Upgrades – vSphere, Workstation, Fusion, ESXi, & vCenter Server…
Essentials and Essentials Plus Kits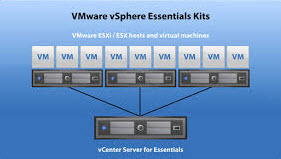 VMware vSphere Essential & VMware vSphere Essentials Plus – are all-inclusive packages that enable you to virtualize and consolidate many application workloads onto three physical servers running vSphere and centrally manage them with vCenter Server for Essentials.
When you buy The vSphere Essentials Kit,  keep in mind that The essential Kit is limited to 3 physical servers with 2 CPU each and the vCenter server can only manage 3 physical hosts. So you can have 3 physical servers max. with this kind of package. Also the essentials (not essentials Plus) comes with no HA (High Availability) and VDP (VMware vSphere Data Protectiony). If you want to have a look or buy the Essentials Plus version have a look at this link where you'll see all the features of the Essentials Plus