Virtual Machine Backup for VMware ESXi, vCenter, ESXi Free – Microsoft Hyper-V
Iperius backup can do Incremental backup (CBT) of ESXi Free. Incremental Replication also for ESXi Free. Incremental and differential backup (RCT) of Hyper-V. The restore of individual files or full VMs to the destination of your choice.
Iperius fully supports VMware Changed Block Tracking (CBT/VDDK) technologies, therefore enabling the incremental and differential backup of ESXi virtual machines and only carried out on the space actually occupied on the disks.
Iperius Backup creates full and incremental backups which can be sent to local storage, but also new to Amazon S3 compatible storage. (Differential backup capability is present as well).
It is an agent-less backup solution so you don't have to install any agents in your VMs, it has incremental or differential backup capabilities. Replicate to another datacenter or simply to another server room within the same building is also possible within the same UI.
Latest version 7 of the software has also support for Incremental and differential Hyper-V backup (RCT) for Windows 10, Server 2016 and Server 2019.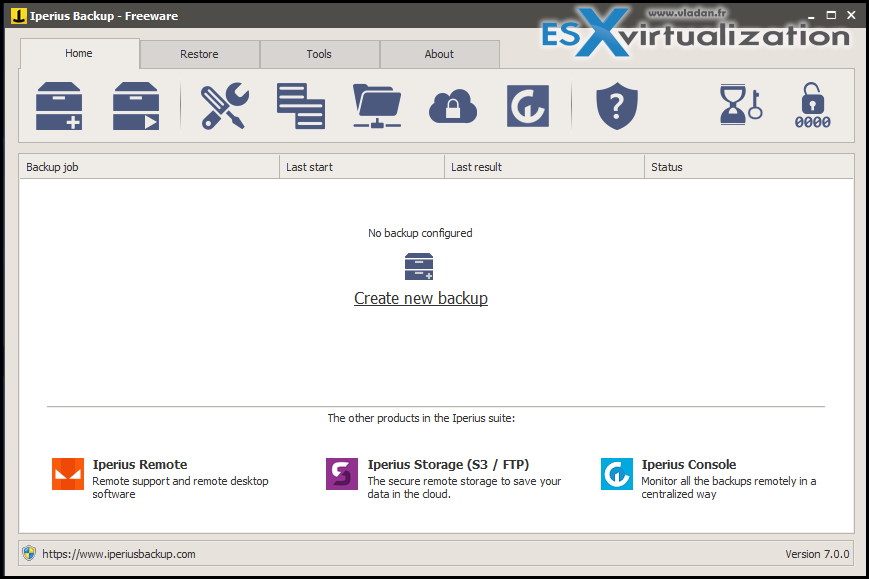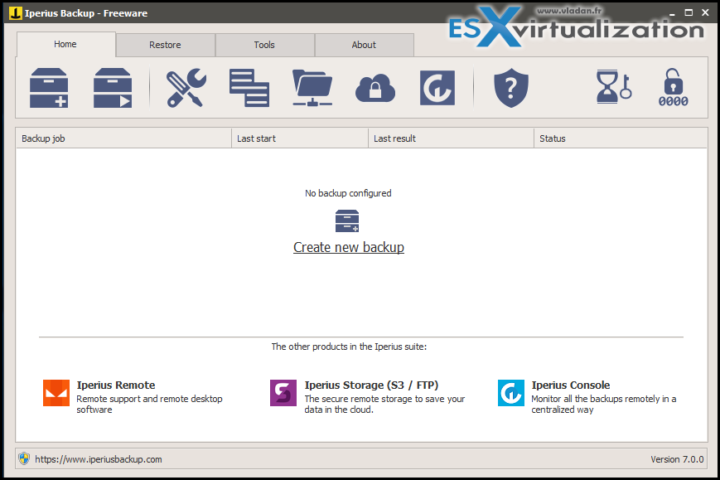 Iperius Backup Main Features:
Hot backup of ESXi, ESXi Free, vCenter
Hot backup of Hyper-V, also from a different machine
VM Replication from host to host and from datastore to datastore
Incremental replication also on ESXi Free
Compatible with vSphere ESXi Cluster
Incremental and differential ESXi backup (CBT/VDDK)
Backup to disk, network, Cloud, NAS and LTO Tape
Restore of ESXi and Hyper-V virtual machines also to different hosts
Restore of individual files
Totally agentless – Backup from the network
"Application Consistent" backups of Linux Virtual Machines with pre-freeze and post-thaw scripts
Incremental and differential backup (RCT) of Hyper-V.
Other features:
AES 256 bit encryption
Compression and Synchronization
Ransomware protection
Access your files from any browser, FTP client and mobile devices
Backup from unlimited PCs/Servers
File search and file preview
Share files with other users
ISO 27001 and GDPR certified data centers