OnApp is a white-label cloud management, provisioning and billing portal for VMware vCenter or vCloud Director. OnApp makes VMware easier to manage, use and sell.

Automate cloud orchestration to save time & money
Add secure multi-tenancy with role-based access control
Add much more flexible billing for cloud services
Replace multiple VMware interfaces with one UI for you and your users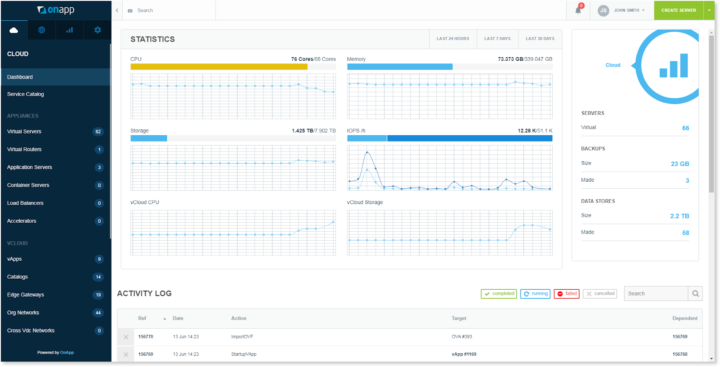 OnApp for vCloud Director
Add OnApp to vCloud Director to automate cloud orchestration, improve the customer experienc, and create more commercial flexibility with new billing options and service types.
OnApp for vCenter
OnApp turns your vCenter environment into a multi-tenant, self-service cloud – no vCloud Director required.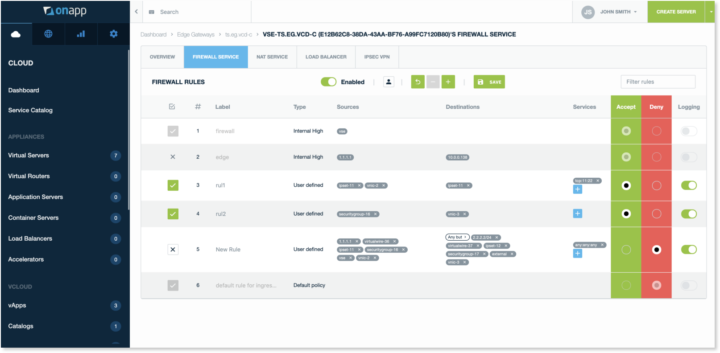 Other OnApp solutions
OnApp Cloud Platform – a complete cloud deployment and cloud management solution, enabling you to create and sell your own KVM based public or private cloud. You can offer KVM cloud alongside VMware cloud services too, in the same UI.
OnApp CDN – create your own content delivery network, either using your own datacenters or locations from our global wholesale marketplace. You can add CDN to VMware environments too.
OnApp CPaaS – a fully managed Cloud Platform-as-a-Service, CPaaS gives you your own white label cloud, including OnApp software and hardware infrastructure, in as as little as two hours.
More information
Since OnApp launched in 2010 we've deployed more than 5,000 clouds for companies all over the world. We work with hosting providers, MSPs, Telcos and internal IT service providers to make cloud more successful and profitable.