VMturbo rebrands itself and becomes Turbonomic. You might ask why? They had been thinking and working on it since several months already, and they finished by unveiling a new company name yesterday.
Turbonomic as a software does not manage only virtual environments (with VMs), but also cloud and physical systems. What's the best occasion to match more closely this? With a new name – Turbonomic. The word is a composition of Economic and Autonomic. Economic means to be related to the economic principles, where the Autonomic means something automatic, something that you don't have to pay attention anymore as it works by itself. The system is completely agent-less and allows to self-manage all infrastructure in real-time to assure SLAs.
Turbonomic (previously VMturbo) has been around for a while, still focusing on the most important thing that counts for every admin out there – performance. With the time, the system not only manages VMware environment, or VMs in general but expands itself to physical and cloud infrastructures. QoS using policies, control features (resizing, right-sizing ) and Intelligent workload management.
Turbo Speed – Real-time performance with Turbo speed.
Autonomic Control – autonomic control is about self-managing operations. It means that no more babysitting and configuring, settings things manually, but leaving this control to the system.
Economic Principles – Supply and demand equilibrium
Autonomic software which can guarantee the workloads in real time.
They're moving from Flash-based UI to pure HTML 5 UI which will allow managing the system from any device. The HTML 5 UI is under works, but the demos I saw looks very very promising…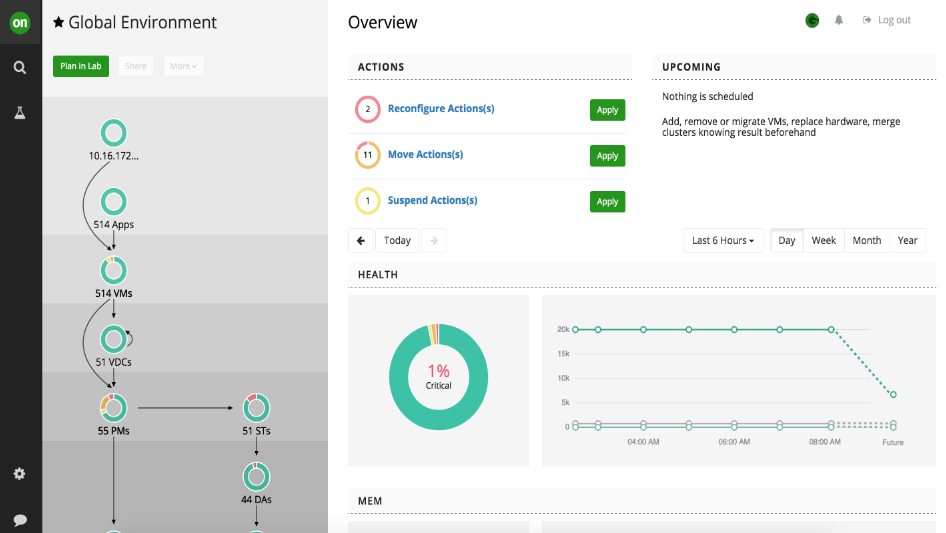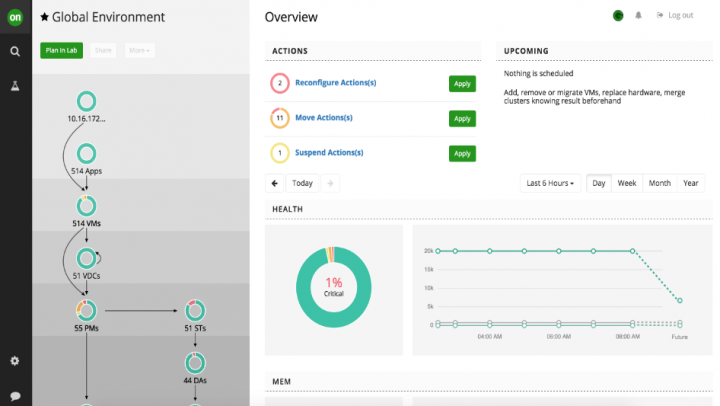 Below another screenshot showing all the VMs in the infrastructure, with details and pending actions.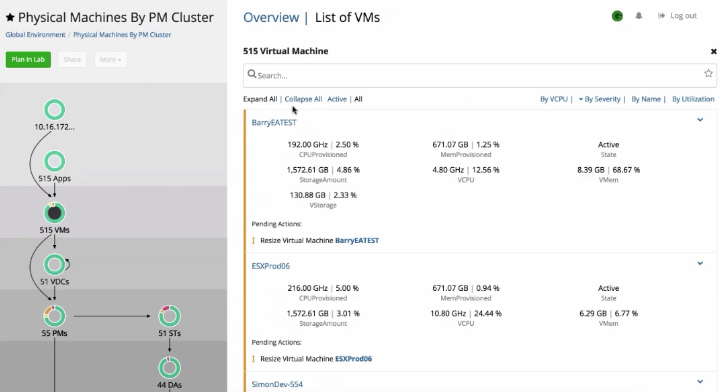 With that said, good job VMturbo Turbonomic !!! Check the full press release here.
Turbonomic's autonomic cloud platform enables heterogeneous environments to self-manage to assure performance of any application in any cloud. Turbonomic's patented autonomic decision engine dynamically analyzes application demand and allocates the full supply chain of all shared resources to all applications in real time, to maintain environments continuously in a healthy stateTurbonomic is present with their booth during both VMworlds.
I will be present in Barcelona, during the October event. I'll be mostly hanging on the bloggers/vCommunity/TechTalks area so don't be shy and come to say hi !! -:)
Stay tuned through RSS, and social media channels (Twitter, FB, YouTube).