Upcoming Zimbra Collaboration Suite 7.0
Today I received an e-mail from the Zimbra team for sneak preview of Zimbra Collaboration Suite 7.0.  In fact the Zimbra 7.0 will be the first Zimbra major upgrade since the VMware Acquisition earlier this year.
Zimbra Collaboration Suite 7.0 should be available in December 2010. Already the first community beta v. 7.0 is available through this link.
The Zimbra Server as an virtual appliance was released this summer, and I've done little video on the deployment process through the OVF appliance file.  Zimbra 7.0 will also have an appliance version and will be even more optimized for virtual environments running under VMware vSphere.
Access the rich content from any device is gonna be more easier, more developed.  Integration with twitter (Yes…), Webex, Tricipher (acquired by VMware for the Single Sigh-On capability….).
Drag and drop in web browser is really cool. Also tagging is interesting, since it can be useful when you want to find messages with certain tag in it. And the search engine is really fast. The presentation was done in through web browser by using MAC.
Topics covered in the video :
• How Zimbra 7.0 adds greater value to organizations
• Productivity enhancements including a re-designed Calendar and Scheduling Wizard
• Integrations (like WebEx, Email Attacher and Search Highlighter) now part of core product features
• New document work flow and management tools
New web client…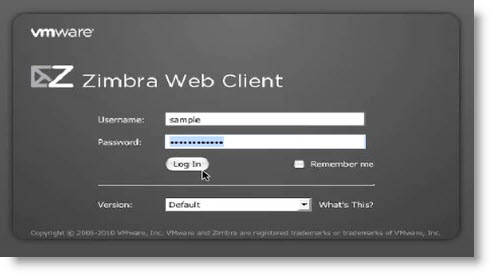 Support for lots of devices….-:)  Cross browser support, Outlook support,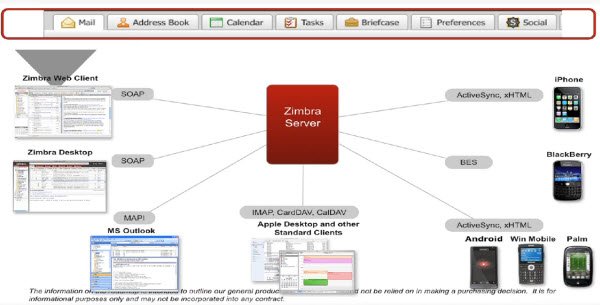 But also some features which are not only cool, but really useful. For example If you delete you message, the message is in the trash. But If you empty the trash your message is gone, but you still have the possibility to recover it as an end user. You don't have to call your system or e-mail administrator to do it for you.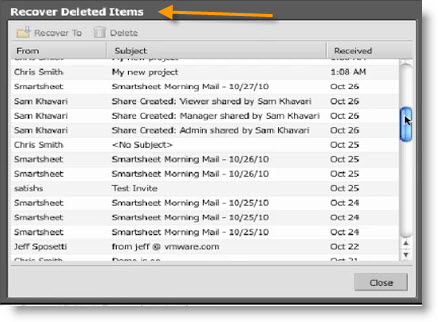 The time during the message is recoverable from there is configurable on the server side, so you as a system admin you'll want to check the value there and make sure it fits your needs.
This is a very helpful feature.
Also there is now possible to attach multiple attachments to your messages and also attaching contacts or even e-mails.
The support attaching files through the briefcase stays as it was already available in the 6.0 version of ZCS.
Another new feature is the delayed sending for your e-mail. This permits you to write your message and schedule the post for later time.
Really efficient search engine – able to search for keywords inside of file documents attachments.
New search in the GAL – global access list. Yes, Zimbra does have a Global access list in case you were not aware of that…
Some great changes in the Calendar, drag and drop, different views, trash for calendar too… . I really liked the presentation, but there are way too many topics for single blog post.
Source: Zimbra Overview and ZCS 7.0 Live Demo/Preview