Take part in this ransomware survey & Win an Oculus Rift S VR!
Ransomware is no joke. Cybercriminals extort millions of dollars from companies all over the world, and it has become the most prominent form of online cyber attack. Since 2016, there have been 4,000 daily ransomware attacks on US organizations. And it's only getting worse, especially in the past year.
This is why the email security and backup experts at Hornetsecurity are running a survey to understand exactly how organizations are responding to the threat, and whether what's being done is enough to keep the would-be hackers at bay.
If you're an IT admin, work for an MSP, or have a role in taking IT related decisions in your organization, you should definitely take part in their 5 minute survey. By participating, you'll be helping the good guys gather essential information, and you can find out whether your workplace is ahead of the security curve, or lagging behind.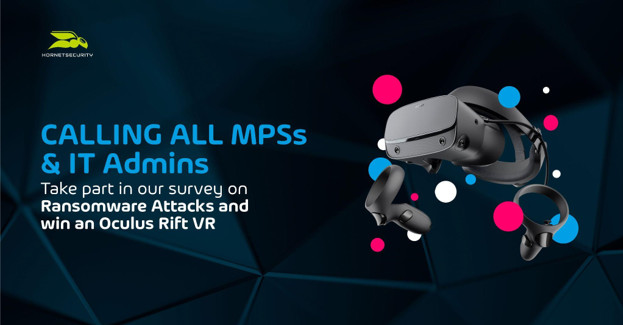 Besides, they're also giving away an Oculus Rift S VR worth $399 to one of the respondents!
Click here to take the survey and be in with a chance to win.
Your individual answers will be completely confidential and no identifying information will be shared with third parties.
Optimizing your storage set up is an extremely effective way to boost your workplace efficiency and reliability and the best part of all: you shouldn't need to pay for anything as all the tools you need are already built-in to Windows Server!
Storage tends to be one of those 'set and forget' things that admins often don't bother to change once set up. However, in this upcoming webinar from Altaro/Hornetsecurity on August 11, you'll learn how to utilize the blazing-fast and reliable storage technologies residing within the modern Windows Server stack.

Presented by Microsoft MVPs Andy Syrewicze and Dider Van Hoye, this free online event will explain what you need to do to modernize your storage infrastructure including Storage Innovations with Storage Spaces Direct & Azure Stack HCI, ReFS, PMem, QUIC & SMB, and more!
As always with Altaro/Hornetsecurity webinars, this event will be presented live twice on the day (August 11, 2021) to give as many people as possible the chance to attend live and ask your questions to the guys on air.
Windows Server storage technologies have come a long way since the days of Windows Server 2008 R2 and SMBv1/v2 – it's no longer your grandpa's file server. It's time to level-up and unlock a potential you never knew was there!
*** *** *** *** *** *** *** *** *** *** *** *** *** *** *** *** *** ***
PowerCLI: An Aspiring Automator's Guide
Getting into scripting can be daunting. It's easier to just use existing scripts found online, but if you choose this route you'll quickly run into limitations. If you take the time to learn how to create your scripts, trust me, you'll never look back!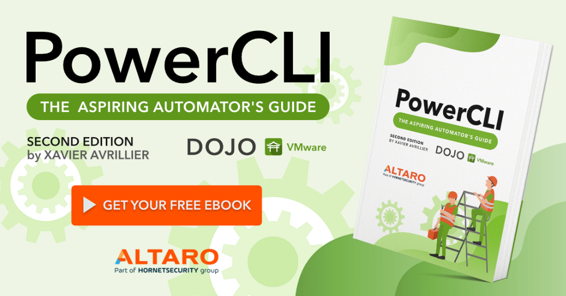 Automating vSphere is particularly useful for countless applications and the best way is through PowerCLI – a version of PowerShell developed specifically for VMware. Learn how to develop your own PowerCLI scripts with this free 100+ page eBook from Altaro, PowerCLI: The Aspiring Automator's Guide.
Written by VMware vExpert Xavier Avrillier, this eBook presents a use-case approach to learning how to automate tasks in vSphere environments using PowerCLI. We start by covering the basics of installation, set up, and an overview of PowerCLI terms. From there we move into scripting logic and script building with step-by-step instructions of truly useful custom scripts, including how to retrieve data on vSphere objects; display VM performance metrics; how to build HTML reports and schedule them; the basics on building functions; and more!
Stop looking at scripts online in envy because you wish you could build your own scripts.
Get started on your path to automation greatness – Download the eBook now!
************************************************
I'm honored to be a part of the best top-level technical community with some cool swags and access to
#Veeam
's SEs and the latest
#Veeam
information.
#VeeamVanguard
2015-2020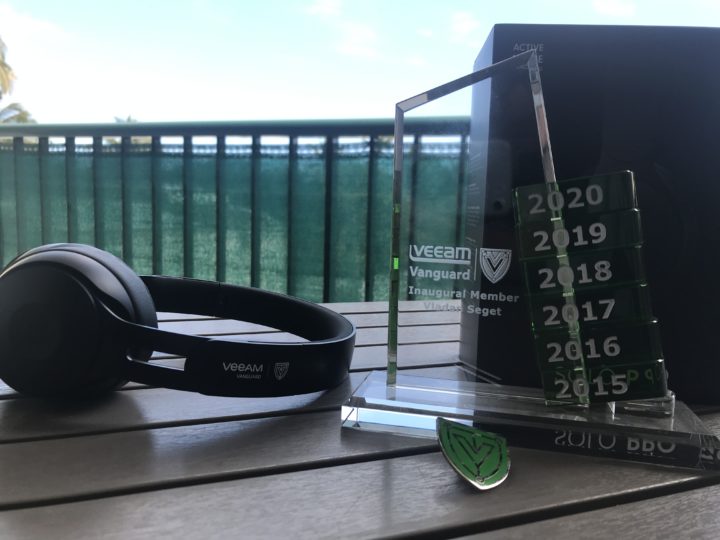 —–
VMware vExpert x11
it has been already 12 years since I have received my first vExpert award from VMware. Time is the only variable you can't influence unless having a way back machine -:). I'm very honored again to be awarded a vExpert by VMware.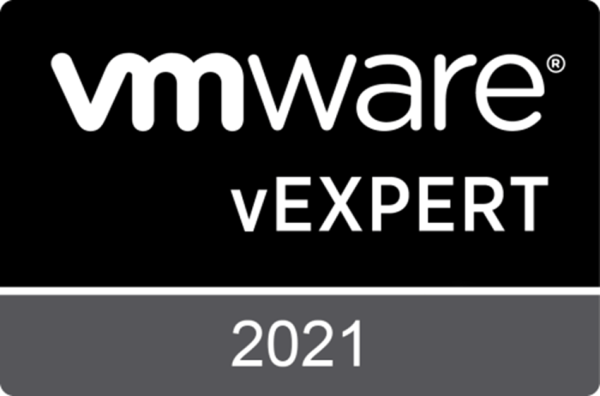 Thanks to Corey Romero and the team for the award.
****************************************************
Veeam Vanguard 2020
Again this year I'm Veeam Vanguard. Pretty exciting!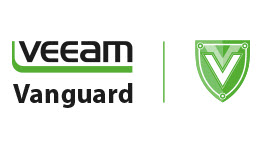 ——————————————————–
*************************************************************************