vExpert 2020 Applications are now open.
You can apply for vExpert 2020 now. If you're contributing to the VMware eco-system, if you have a blog or you're active in forums/communities. In fact there are many paths. You can also be the working at customer's organization and you participate to build success stories or act as customer reference to give public interview and speak at conferences.
I'm following the "Evangelist Path" which includes book authors, bloggers, tool builders, public speakers, VMTN contributors, and other IT professionals who share their knowledge and passion with others with the leverage of a personal public platform to reach many people. Employees of VMware can also apply via the Evangelist path. A VMware employee reference is recommended if your activities weren't all in public or were in a language other than English.
Read about me -:) vExpert Spotlight Vladan SEGET.
There are some benefits:
Access to a private vExpert community
vExpert logo to display on website or email signature
Free subscription to conference session materials on VMworld.com
Access to exclusive online events and other opportunities to participate in activities
Inclusion in public vExpert directory
Community, access to the private Slack
Do not hesitate to apply! Don't be shy….
Quote:
Each year, we bring together the people who have made some of the most important contributions to the VMware community. These are the bloggers, book authors, VMUG leaders, VCDXs, speakers, tool builders, community leaders and general enthusiasts. They work as IT admins and architects for VMware customers, they act as trusted advisors and implementors for VMware partners or as independent consultants, and some work for VMware itself. All of them have the passion and enthusiasm for technology and applying technology to solve problems. They have contributed to the success of us all by sharing their knowledge and expertise over their days, nights, and weekends.
vExpert logo…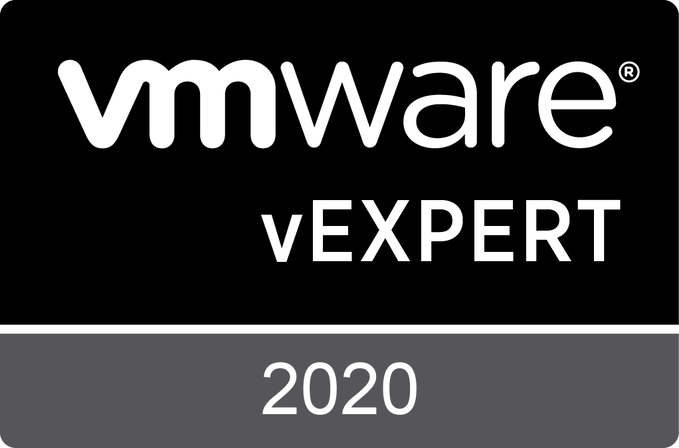 I'm really proud to be vExpert and be part of this big family now. It is an honor to be able to contribute.
Apply for the vExpert program https://vexpert.vmware.com/apply
Applications close January 10th, 2020.
If you need some help get in touch with vExpert Pro in your country. It's a guy like you and me and he/she will help you if you have any questions.
—————————————————————————————-
This year, win your gifts with the #AltaroHolidayContest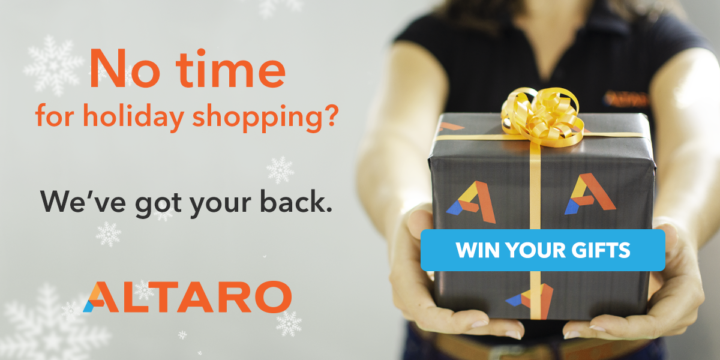 This Holiday Season, Altaro is helping you out with your Holiday Shopping: they're giving you the chance to WIN fantastic gifts that you can give to your loved ones!
It's no secret that Holiday shopping can be stressful and very time-consuming. So this year, whether you need a present for your partner, your children, your parents and in-laws, or your friends… Altaro's got your back. Enter and share it on socials for a chance to WIN one of the Grand Prizes: a Holy Stone GPS FPV RC Drone HS100, an All-Access MasterClass pass, Lomography Lomo'Instant San Sebastian, an Echo Plus (Smart Home Hub), a Wii Console & Mario Kart for Wii, 2x Netflix Gift Cards of $100 each, and a JBL Clip Portable Waterproof Speaker.
And guess what? For any eligible subscription they give you a guaranteed Amazon voucher!
So, if you are a Hyper-V or VMware user, download Altaro's VM Backup and follow the instructions you will find over here to WIN these exciting prizes!
Good luck & Happy Holidays!
—————————————————————
Fast Track Your IT Career with VMware Certifications
Climbing the career ladder in the IT industry is usually dependent on one crucial condition: having the right certifications. If you're not certified to a specified level in a certain technology used by an employer, that's usually a non-negotiable roadblock to getting a job or even further career progression within a company. Understanding the route you should take, and creating a short, medium, and long term plan for your certification goals is something everyone working in the IT industry must do. In order to do this properly you need the right information and luckily, an upcoming webinar from the guys at Altaro has you covered!
Fast Track your IT Career with VMware Certifications is a free webinar presented by vExperts Andy Syrewicze and Luke Orellana on November 20th outlining everything you need know about the VMware certification world including costs, value, certification tracks, preparation, resources, and more.
In addition to the great content being discussed, everyone who attends the webinar has a chance of winning a VMware VCP course (VMware Install, Config, Manage) worth $4.5k! This incredible giveaway is open to anyone over the age of 18 and all you need to do to enter is register and attend the webinar on November 20th! The winner will be announced the day after the webinar via email to registrants.
VMware VCP Certification is one of the most widely recognized and valued certifications for technicians and system administrators today however the hefty price tag of $4.5k puts it out of reach of many. The chance to get this course for free does not come along every day and should definitely not be missed!
Register for the webinar and VCP Giveaway
———————————————————–
VMware vExpert x11
it has been already 11 years since I have received my first vExpert award from VMware. Time is the only variable you can't influence unless having a way back machine -:). I'm very honored again being awarded a vExpert by VMware.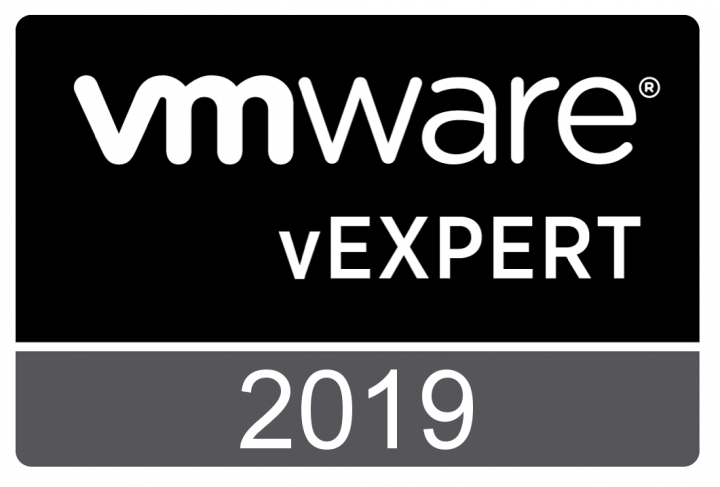 Thanks to Corey Romero and the team for the award.
****************************************************
Veeam Vanguard 2019
Again this year I'm Veeam Vanguard. Pretty exciting!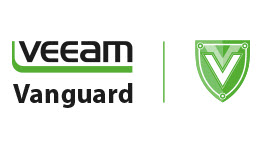 ——————————————————–
*************************************************************************
vSphere 6.7 U3 Release
Check out vSphere 6.7 detailed page.
———————————————————————————————————-
VMware Workstation and Fusion Latest Release
Tip: Check our latest detailed post about VMware Workstation 14 and Fusion 10.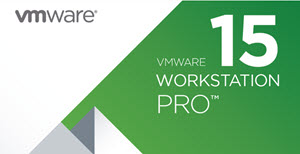 VMware Workstation 15.5 Pro and Upgrades – Best Desktop Virtualization Software
VMware Fusion 11.5 – Run Windows on MAC
VMware Fusion 11.5 Professional – Restricted VMs, Virtualized VT-X/EPT…
VMware Upgrades – vSphere, Workstation, Fusion, ESXi, & vCenter Server…
———————————————————————————
Free Veeam VMCE 9.5 Study Guide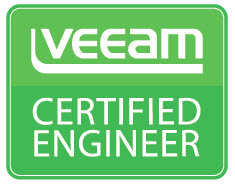 A fellow vExpert and Veeam Vanguard Shane Williford has created a VCME 9.5 Study Guide which you can download as a PDF in case you're preparing to pass VMCE 9.5 Exam.
Link: Download the VMCE 9.5 Study Guide from this page at Rasmus's blog.