VeeamON Virtual
Attend VeeamOn Virtual 2019 online.
There will be topics presenting Veeam's new innovations which will be here soon with the upcoming Veeam Availability Suite v10 and other Veeam Availability solutions. Also other software solutions from Veeam, such as Veeam Availability Orchestrator, Veeam Agents, Veeam Backup for Microsoft Office 365 v3 and others.
November 20, 2019, is the day to be Online and watching the best datacenter protection sessions!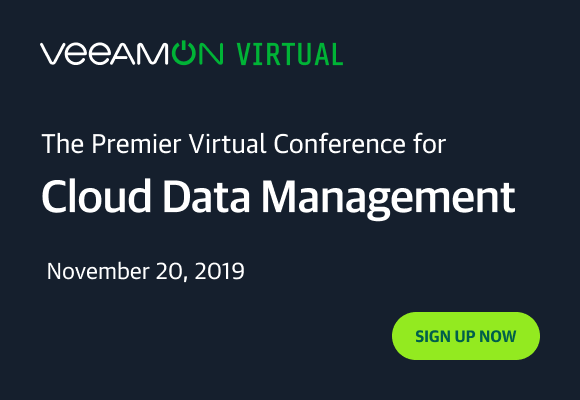 I say be ready before that happen by preparing your infrastructure and making sure that your backup architecture follows some simple guidelines.
The content, the agenda, and the involvement in this is pretty phenomenal:
20+ Speakers
5 000+ Attendees
1000+ Minutes of content
24h online streaming
Register free here – VeeamON Virtual 2019 Here.
Watch comfortably while at home -:).
I like virtual events since I don't have to travel and can just sit in my chair and watch the sessions…
Veeam community edition is one of the best free solutions on the market today to protect Virtual and physical workloads, with the limit up to 10 instances (10 VMs or 10 physical servers, laptops, desktops…).
Links:

<<<<< Veeam Backup and Replication 9.5 U4b – Trial >>>>> 
<<<<< Veeam Backup Community Version FREE >>>>>

—————————————————————
Fast Track Your IT Career with VMware Certifications
Climbing the career ladder in the IT industry is usually dependent on one crucial condition: having the right certifications. If you're not certified to a specified level in a certain technology used by an employer, that's usually a non-negotiable roadblock to getting a job or even further career progression within a company. Understanding the route you should take, and creating a short, medium, and long term plan for your certification goals is something everyone working in the IT industry must do. In order to do this properly you need the right information and luckily, an upcoming webinar from the guys at Altaro has you covered!
Fast Track your IT Career with VMware Certifications is a free webinar presented by vExperts Andy Syrewicze and Luke Orellana on November 20th outlining everything you need know about the VMware certification world including costs, value, certification tracks, preparation, resources, and more.
In addition to the great content being discussed, everyone who attends the webinar has a chance of winning a VMware VCP course (VMware Install, Config, Manage) worth $4.5k! This incredible giveaway is open to anyone over the age of 18 and all you need to do to enter is register and attend the webinar on November 20th! The winner will be announced the day after the webinar via email to registrants.
VMware VCP Certification is one of the most widely recognized and valued certifications for technicians and system administrators today however the hefty price tag of $4.5k puts it out of reach of many. The chance to get this course for free does not come along every day and should definitely not be missed!
Register for the webinar and VCP Giveaway
———————————————————–
VMware vExpert x11
it has been already 11 years since I have received my first vExpert award from VMware. Time is the only variable you can't influence unless having a way back machine -:). I'm very honored again being awarded a vExpert by VMware.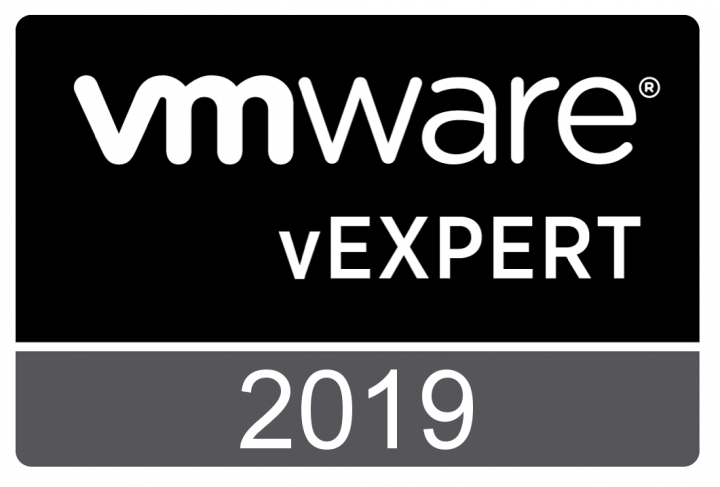 Thanks to Corey Romero and the team for the award.
****************************************************
Veeam Vanguard 2019
Again this year I'm Veeam Vanguard. Pretty exciting!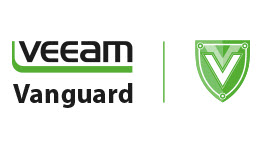 ——————————————————–
*************************************************************************
vSphere 6.7 U3 Release
Check out vSphere 6.7 detailed page.
———————————————————————————————————-
VMware Workstation and Fusion Latest Release
Tip: Check our latest detailed post about VMware Workstation 14 and Fusion 10.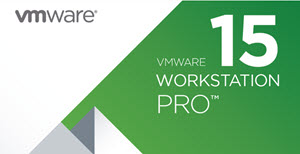 VMware Workstation 15.5 Pro and Upgrades – Best Desktop Virtualization Software
VMware Fusion 11.5 – Run Windows on MAC
VMware Fusion 11.5 Professional – Restricted VMs, Virtualized VT-X/EPT…
VMware Upgrades – vSphere, Workstation, Fusion, ESXi, & vCenter Server…
———————————————————————————
Free Veeam VMCE 9.5 Study Guide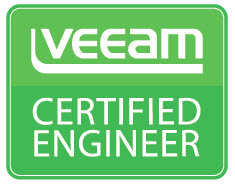 A fellow vExpert and Veeam Vanguard Shane Williford has created a VCME 9.5 Study Guide which you can download as a PDF in case you're preparing to pass VMCE 9.5 Exam.
Link: Download the VMCE 9.5 Study Guide from this page at Rasmus's blog.