VMworld 2017 is held in Las Vegas and Barcelona.
VMware is looking for speakers who will inspire the VMware community. If you're strong speaker with good idea to propose, don't hesitate to do so. For my part, I think that I'm a good blogger, but bad speaker -:). So I better stick to what I know the best. Whether I attend VMworld this year or not, ESX Virtualization website will have the latest and the original content here. Stay tuned.
The VMworld 2017 Call for Papers is now open!
Have you integrated VMware solutions and technologies in an innovative way?
Do you have a best practice or individual technical tips and tricks to recommend?
Can you tell us about an amazing app that leverages VMware solutions to improve your business?
Register for VMworld 2017.

Sign up now to become a VMworld Insider! You'll be the first to get news and information about VMworld activities, including notification when VMworld 2017 registration opens.
VMworld is the best tech conference you can attend.
VMworld 2017 US Full Conference Pass
VMworld, hosted by VMware, is the number-one event for enabling the digital enterprise. VMworld 2017 US brings you four full days of innovation to accelerate your journey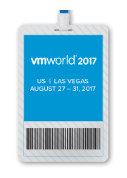 to a software-defined business—from mobile devices to the data center and the cloud.
Buy Now Full Conference Pass. Valid for one VMworld 2017 US Full Conference Pass. Las Vegas August 27-31, 2017
Purchase of VMworld 2017 Full Conference Pass will provide a token to be listed on Thank you page and Confirmation notice. Token may be used to complete VMworld 2017 US conference registration.
After purchase, visit VMworld 2017, enter the registration code/token provided in your confirmation email, during registration user will be offered VMworld 2017 US Full Conference Pass at $0.
Each registration code/token is valid for one (1) VMworld 2017 US Full Conference Pass. Registration code/Token user subject to all VMworld attendee terms of use. Registration Codes/Tokens are Non-Refundable. Valid for VMworld 2017 US Conference only.
FULL CONFERENCE PASSES – Include the following benefits:
General Sessions
Hands-on Labs
Welcome Reception
Hall Crawl Beer Bash
Solutions Exchange Expo
Customer Appreciation Party
Discounts on Certification Labs
Hundreds of Breakout Sessions
Conference Backpack and T-Shirt
Meals as provided by VMworld 2017
Breakout Sessions Note: Some sessions require valid Partner Status
VMworld US
August 27-31, 2017 at the Mandalay Bay Hotel & Convention Center in Las Vegas, Nevada. Buy Now Full Conference Pass
VMworld Europe
September 11 – 14, 2017 at Barcelona, Fira Gran Via
VMworld Las Vegas countdown
VMworld Barcelona countdown
Previous VMworlds: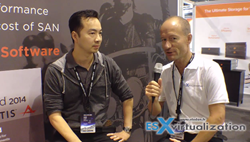 VMUG party ….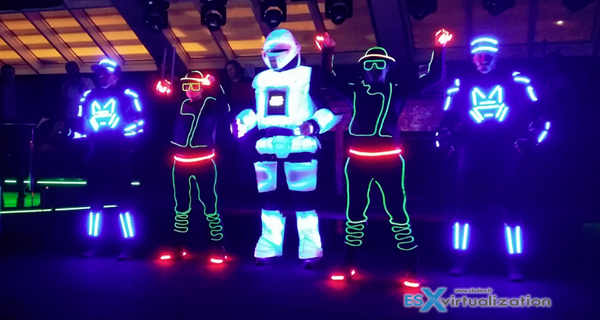 Bloggers Area….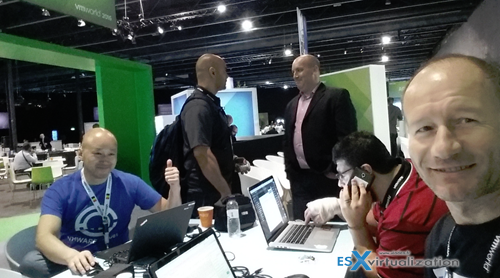 Barcelona ….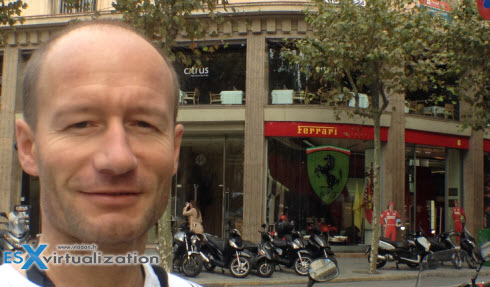 VMware Time Machine ….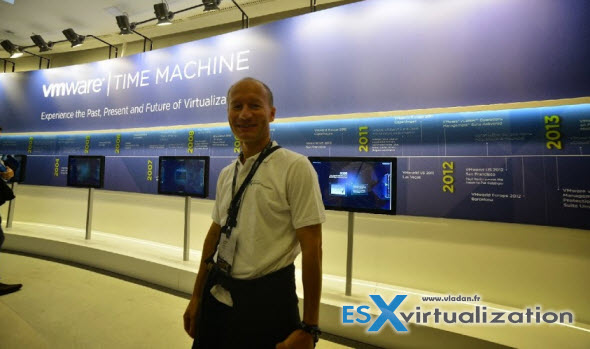 Check more articles from ESX Virtualization:
Stay tuned through RSS, and social media channels (Twitter, FB, YouTube)