What's New in VMware vSphere 6.7? vSphere 6.7 has been announced and released. Right now, we're on vSphere 6.7 U1 and vCenter has just been updated to 6.7 U1d. So far we have published about new VMware vSAN 6.7 and VMware vCSA 6.7.
You can download The upgrade patch for vCenter (Windows or VCSA) by going to the VMware Patch Download Center and choosing VC from the Search by Product drop down.

Shop
Here are the first articles that we have written about VMware vSphere 6.7. There are more to come. Stay tuned.
vSphere 6.7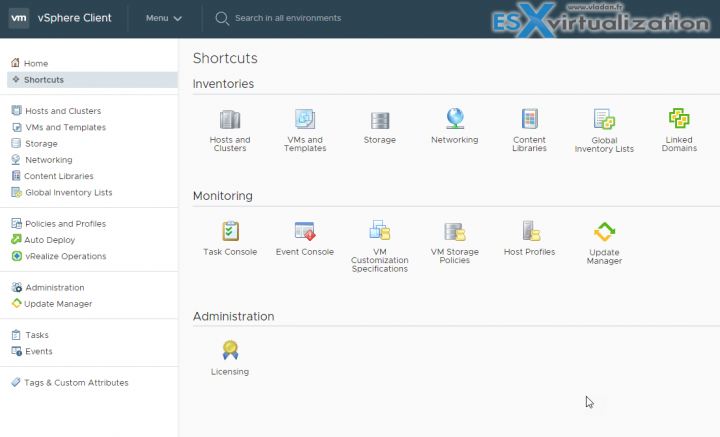 [LAB] vSphere 6.7
Our VMware vSphere 6.7 Videos (there will be more in this list):
Full Playlist of VMware vSphere 6.7 videos is here.
Tips:
Documentation:
Other VMware 6.7 Products:
The previous vSphere Dedicated Pages:
Study Guides:
More from ESX Virtualization:
Stay tuned through RSS, and social media channels (Twitter, FB, YouTube)
vSphere 6.7
Summary
vSphere 6.7 has been released. On this page you'll find all the articles from the lab, news articles and detailed step-by-step articles about VMware vSphere 6.7.