VMware EXPLORE 2022 is getting closer and closer. With this, if you're new to the biggest virtualization and cloud event, you'll need some guidance. As we have covered many VMworlds before, this page will sum all the possible info concerning VMware EXPLORE 2022.
VMware EXPLORE 2022 is held in US and EUROPE, but also in four other cities this year!
The dates:
Aug. 29 – Sep. 1 2022 – San Francisco
7 – 10 November 2022 – Barcelona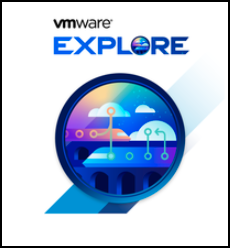 Grab your Full Conference Pass here. (US) or here (Europe)
Your registration fee for a full event pass at VMware Explore Europe entitles you to the following:
450+ in-person and online sessions, including the general session, solution keynotes, breakout sessions, roundtables and more*
Destinations, lounges and activities such as The Hub, The Expo and VMware Hands-on Labs
Admittance to official VMware Explore evening events: Welcome Reception, Hall Crawl and The Party
Attendee meals Monday through Thursday
ESX Virtualization Blog Coverage VMware EXPLORE 2022
Your full event pass purchase also allows you to add on VMware Certified Professional (VCP) and VMware Certified Advanced Professional (VCAP) certification exam vouchers during registration at a 50% discount (exams must be taken onsite during VMware Explore US).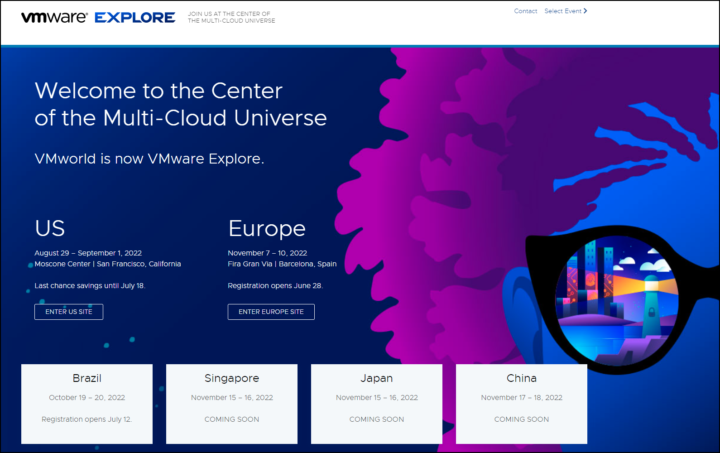 From the FAQ:
What's new in content?
With a focus on solving the problems faced in this multi-workload, multi-cloud, and multi-workspace IT environment, VMware Explore will show you how to accelerate cloud transformation, build and operate a cloud native platform, secure and empower a hybrid workforce, connect and secure clouds and apps, and expand your horizons.

VMware Explore will remain familiar to previous attendees in many ways but will offer numerous new opportunities for discovery. There will also be more non-VMware-led content and speakers—fresh, distinct voices and points of view—gathered in one place like never before. You'll hear from community leaders, executives, VMware customers, and VMware partners in keynotes, breakout sessions, small group sessions, gamified sessions, hands-on labs and more.
Note that this page will get update with the latest content. It's a work-in-progress -:)
Previous VMworld that we have attended – 2019, 2018, 2017, 2016, 2015, 2014, 2013, 2012, 2011, 2010.