NAKIVO Backup & Replication is a fast, reliable, and affordable VM backup solution for protecting VMware, Hyper-V, and AWS EC2 environments. NAKIVO Backup & Replication offers advanced features that increase backup performance, improve reliability, speed up recovery, and, as a result, help save time and money.
Deploy in under 5 minutes – Pre-configured VMware Virtual Appliance, Synology NAS package, 1-click Windows installer, 1-command Linux installer, pre-configured AWS Amazon Machine Image.
Protect VMs – Native, image-based, application-aware VMware/Hyper-V/AWS VM backup and replication.
Increase backup speed – Forever-incremental backups with CBT/RCT, LAN-free data transfer, network acceleration.
Reduce backup size – Exclusion of SWAP files and partitions, global backup deduplication, variable backup compression
Ensure recoverability – Automated screenshot verification, backup copy offsite/to the cloud.
Decrease recovery time – Instant recovery of VMs, files, Exchange objects, Active Directory objects, DR with VM replicas.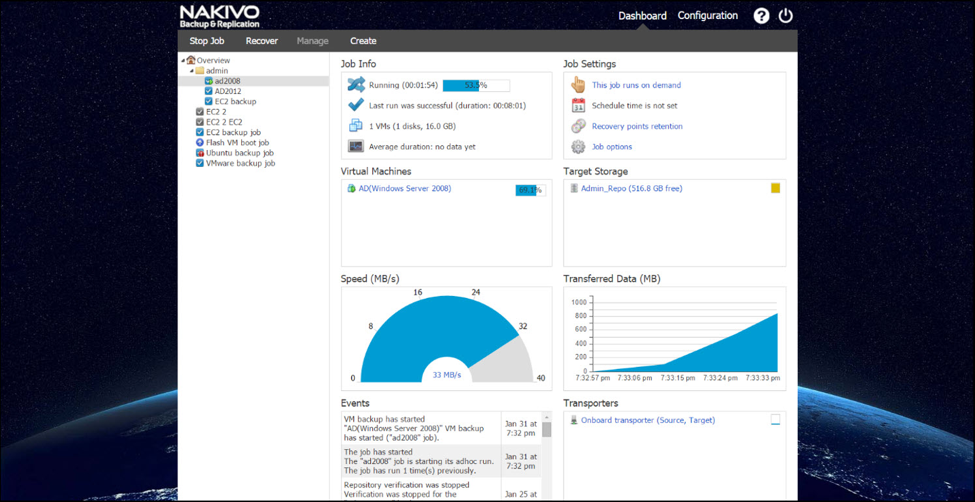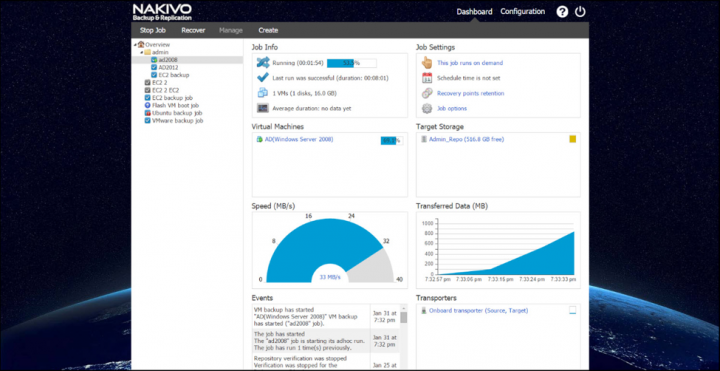 Learn More
Read success stories
Watch demo videos
Get in Touch
Connect with us on LinkedIn
About NAKIVO
Headquartered in Silicon Valley, NAKIVO Inc. is a privately-held company founded in 2012. NAKIVO develops a fast, reliable, and affordable data protection solution for VMware, Hyper-V, and cloud environments. Over 10,000 companies around the globe use NAKIVO Backup & Replication to protect and recover their data more efficiently and cost-effectively, while over 120 hosting, managed, and cloud services providers are using NAKIVO's software to deliver VM BaaS and DRaaS to their customers. NAKIVO has a global presence with over 1,600 channel partners in 117 countries worldwide. Visit www.nakivo.com to learn more.