Altaro VM Backup 8.0
Altaro VM Backup is a complete solution for backing up virtual machines and is designed specifically for small and medium-sized businesses.
Altaro VM Backup is very easy to use and packed with all the features you need to back up Hyper-V and VMware. It takes less than 15 minutes to set up your first backup and the user-friendly interface lets you quickly configure and automate many aspects of the process.
Over 40,000 customers already use Altaro VM Backup in their business. You can try it free for 30-days with unlimited VMs.

Cloud Management Console
The new cloud management console (CMC) in VM Backup v7 is a ground-breaking innovation which lets you monitor and manage all your virtual backup installations from a web-based management tool.
The CMC also provides real-time status updates and notifications to alert you about successful operations, warnings, failed operations and more.
Augmented Inline Deduplication
Another feature that has been recently added to Altaro VM Backup is Augmented Inline Deduplication, which offers the best storage savings in the industry. On average Altaro customers experience 65% in storage savings!
Altaro uses inline deduplication technology and advanced compression algorithms that vastly reduce storage requirements and speed up data transfer when making backups.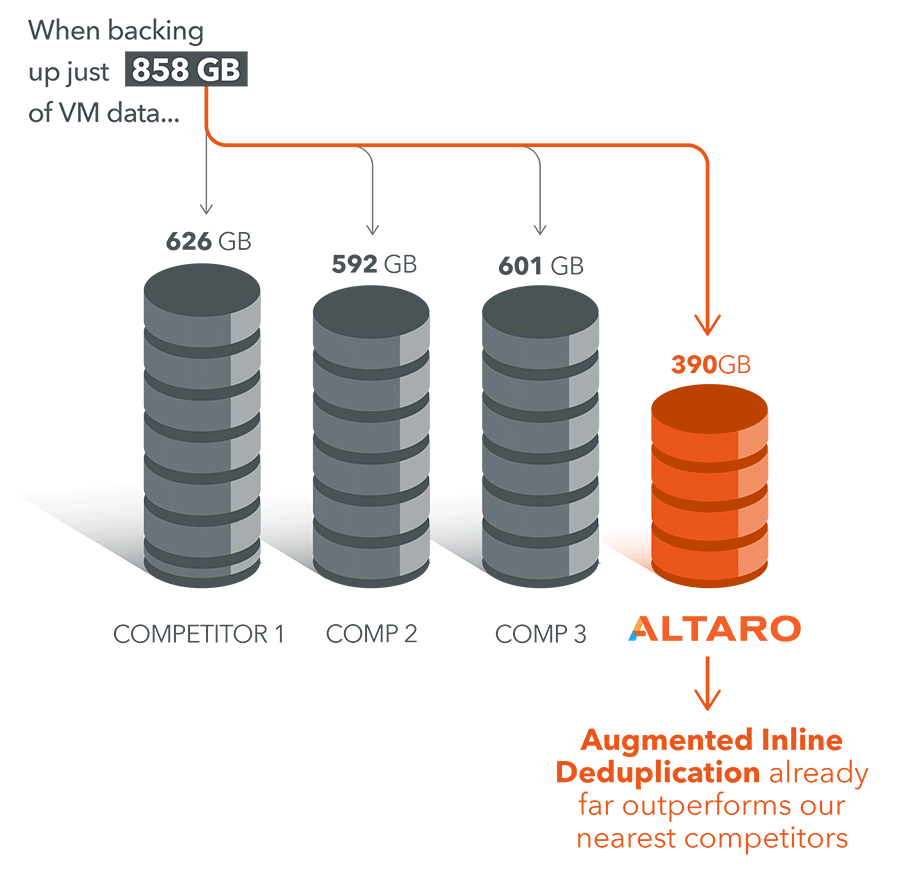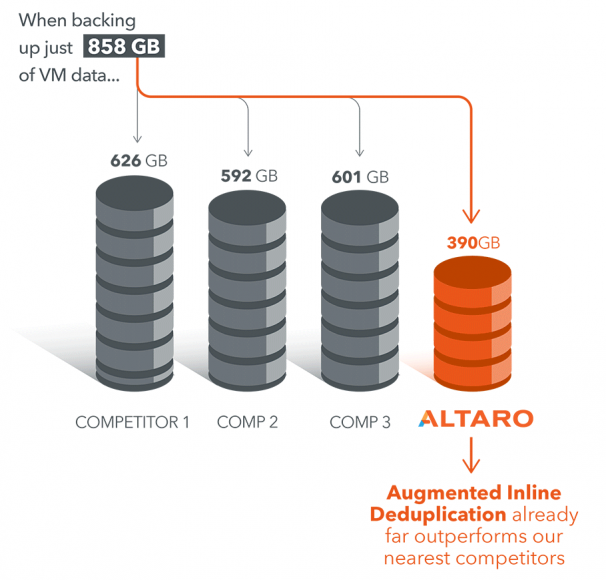 Offsite Server
Altaro VM Backup allows users to replicate their backups to an offsite server with WAN acceleration without additional costs. This feature offers added DR assurance. Due to bandwidth limitations, the first backup can be done using the seed-to-disk option, through a VPN or drive rotation.
Per Host License Model
Altaro VM Backup offers a cost-effective and affordable alternative to other backup solutions since it is priced per host rather than per socket or CPU.
Altaro VM Backup for MSPs
Altaro also offers a backup solution for MSPs. The monthly subscription program lets MSPs manage their customers' virtual backups through an online console based on the numbers of VMs used per month. Apart from paying based on usage, MSPs get access to all the features of Altaro VM Backup.