A general system occured: the system returned an error. communication with the virtual machine might have been interrupted.
You might see this message when registering Virtual machine template and your vCenter reports an error like that. A quick search pointed me to the solution. In fact the VM template has been created originally and configured to use vDS (virtual distributed switch). And if for any reason, the destination cluster is NOT part of that vDS, the process fails.
The resolution.
You can try two things. Depending of your environment and the configuration of your template, because you might have template with several NICs etc…
01. Try to reconfigure the VM template not to use any vNIC (convert the template to VM > remove the NIC from the VM > and re-convert the VM back to template).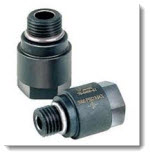 02. Reconfigure your VM template to use classic virtual switch and try again.
Another KB article treating slightly different problem – message "general system occured" when powering a VM – which might interest you as well: A general system error occurred
You can also have a look at how to collect logs in different products: Collecting diagnostic information for VMware products (1008524).
Hope it help.
Source: VMware KB2012774 –  Registering a virtual machine template fails with the error: communication with the virtual machine might have been interrupted
Enjoy… -:)