How-to correct the incorrect changed block tracking configuration error.
Apparently, there can be a case when you are running your backups using CBT (changed block tracking) feature of vSphere 4, you might gen an error saying that:
Disk "Hard disk 1" has incorrect changed block tracking configuration.
It means that one or more VM disks have incorrect changed block tracking configuration. I found this info on Veeam forums. It's not related to Veeam Backup and replication solution, but this can happens to any backup solution using CBT. The problem can easily be corrected via vCenter.
The solution to correct this problem is fairly simple:
01. Connect to your vCenter and open VMware vSphere Client.
02. Do a  right-click the VM, choose Edit Settings > Options tab > select General, click Configuration Parameters, and set ALL ENTRIES with 'ctkEnabled' substring to false.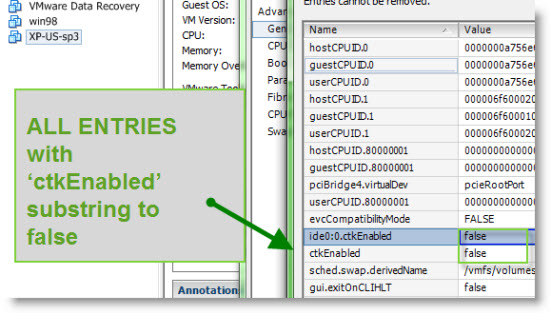 Veeam Backup (or any other backup solution using CBT) will then automatically re-enable changed block tracking with the correct settings during the next job run. It does not affect the VM concerning it's performance or anything.
Veeam forums are quite great. People get's their reply quite fast, and there are also other members helping too. It's a place which I recommend whether you're Veeam customer or not, or you just testing a Veeam product you can find help for your questions there. Anton Gostev is very active member there and his expertise is seen in many replied questions.
Source: Forum Veeam