VMware has put online new training course for vSphere Data Protection (VDP) Advanced version. As you know the advanced version can backup business critical applications like Exchange, SQL or Sharepoint (Even if still on physical), and lifts many limits of VDP standard.
The product has evolved since 5.1 or 5.5 versions, where the 5.5 version already introduced some good features – Disk level Granularity – allows backup/restore individual VMDK (virtual disks). Or you can restore directly with standalone ESXi in case if vCenter server is down or not available.
Also important, the Detachable/remountable data partitions – for DR scenarios of VDP (in case something goes wrong with the appliance).VDP standard is bundled in vSphere Essentials plus and higher versions of vSphere where the VDP advanced is a separate product.
You can read What's new in the VDP and VDP advanced 5.8 in my recent post here, but basically the VDP advanced lift some limits in scale (can backup more VMs), storage (expands up to 8Tb per appliance) plus has the possibility to backup SQL DBs, Exchange mail or Sharepoint servers.
Screenshot from my lab shows the possibility to expand storage in VDP 5.8 (VDP advanced only).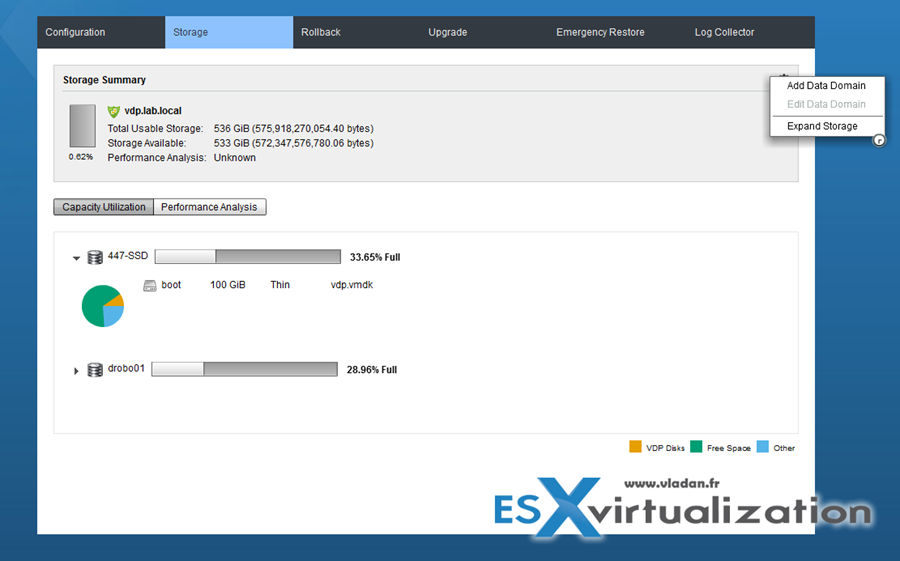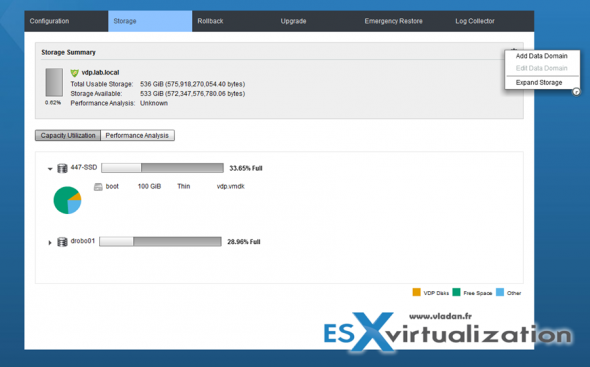 There are two modules (Overview and Config/Administer):
vSphere Data Protection Advanced 5.8 Overview
This module provides information about the vSphere Data Protection Advanced backup and recovery solution for virtual machines. It also includes demonstrations of vSphere Data Protection Advanced features.
vSphere Data Protection Advanced 5.8 Configuration and Administration
This module explains deployment considerations, installation, and configuration best practices for vSphere Data Protection Advanced. It also includes deployment and configuration demonstrations.
At the end of this course, you should be able to perform the following tasks:
Discuss the technologies used by the vSphere Data Protection tool
Create a Backup job
Perform a Restore
Identify the vSphere Data Protection reporting options
identify requirements and guidelines for using vSphere Data Protection
Configure the vSphere Data Protection components
Identify deployment considerations
Identify configuration considerations, and Describe vSphere Data Protection Advanced deployment and configuration best practices
The UI has experienced a facelift too on the management interface.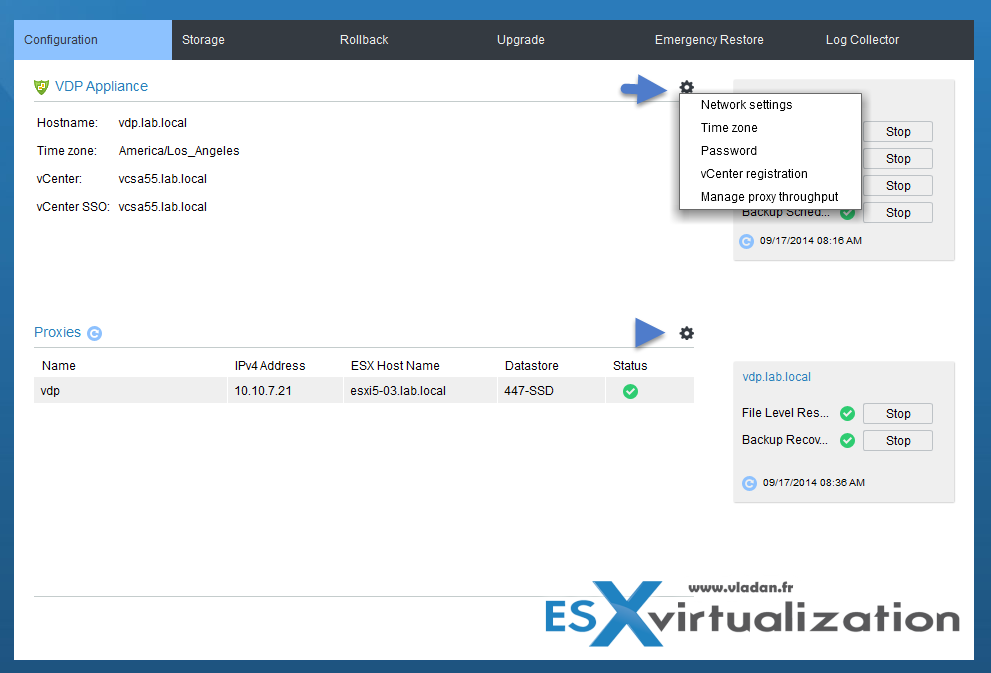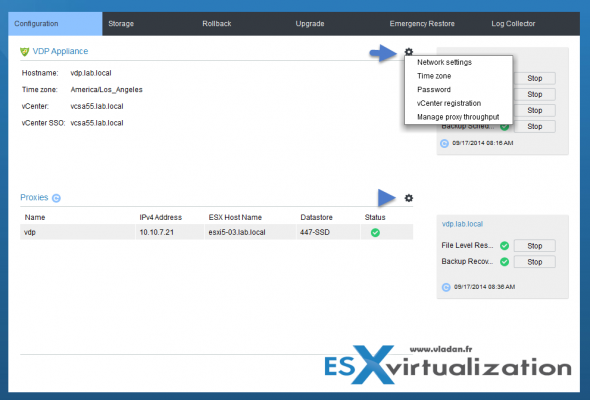 The training is available for free (registration is required).
Register for this course for Free Now.