Veeam availability suite has some goodies inside. One of them is Free Veeam Explorer For Active Directory.  Veeam Availability Suite v8 which has been released recently also has Veeam One v8 product providing monitoring, and capacity planning. Both products are compatible with latest version of VMware vSphere and Microsoft Hyper-V. Today we show How-to restore computer account with Veeam Backup and Replication Free version, and also the new feature which can track changes on AD objects.
Not sure that everyone know that Veeam Explorer for AD is present also in the Free version of Veeam Backup and Replication v8. Just download the trial and play with full version during 30 days. After 30 days it transforms itself into a free version…
The latest version of Veeam Explorer for AD which is part of Veeam Backup and Replication v8 can not only restore deleted AD objects, but can also track which objects are different (comparing the production with the backup). Which objects has changed values between the latest backup and live production environment.
Restoring a computer account with Veeam Explorer for AD is simple. I assume you have at least one backup. If you're using the free version of Veeam you'll need to restore the actual *.dit file (which is the AD db.) first from within your DC via file level restore.
How-to restore computer account with Veeam Backup and Replication Free version
Start Veeam Backup and Replication v8 Free edition and click the Restore button and open the backup file (*.vbk) > Guest files (Windows)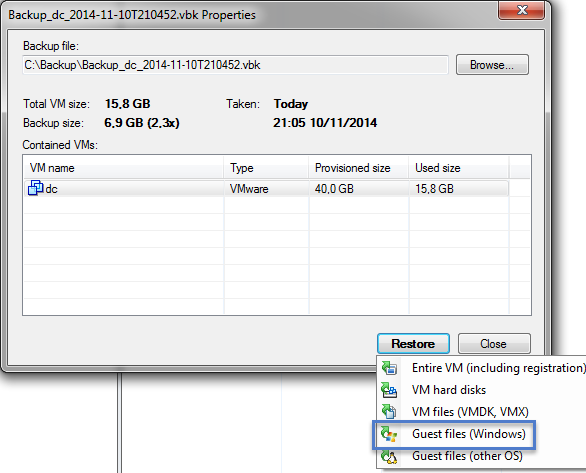 Then follow the assistant which will mount the volume. Navigate to the C:/Windows/NTDS directory and copy the ntds.dit database file to your desktop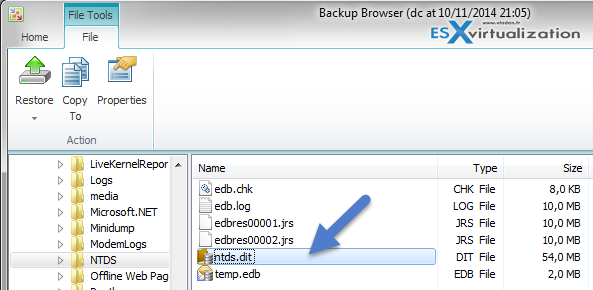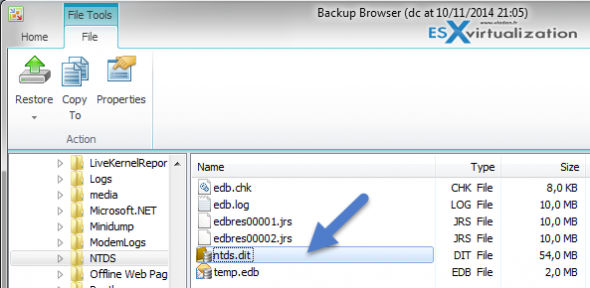 Open the file with Veeam Explorer for AD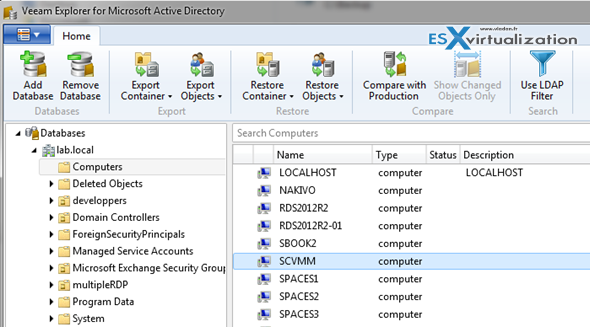 Veeam Explorer for AD can restore computer accounts, user accounts or OUs back to the original location (and also to another location as well). If you accidentaly deleted a computer account, you're stuck. You can't login back. (unless you do leave and re-join the domain). Restoring the computer account allows logging in seamlessly. Here is my test…
I deleted my SCVMM computer account from my Active directory.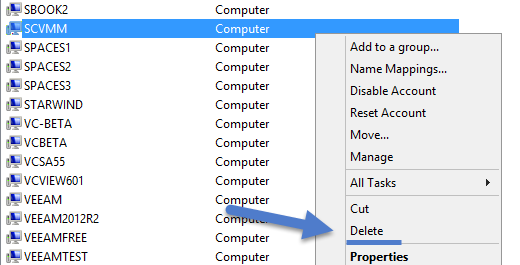 Too bad I cannot login into the VM…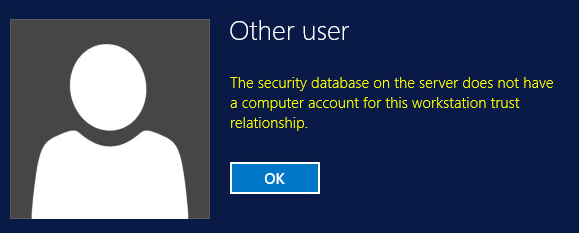 Now the usual procedure would be that I log in as a local administrator, take out the server out of the domain and join back… with two reboots. Sure, but can you imagine doing it for bunch of VMs just because someone deleted an OU (Organization Unit) ? hat would possibly hurt your production environment.
Veeam Exporer for AD can help and it's quick.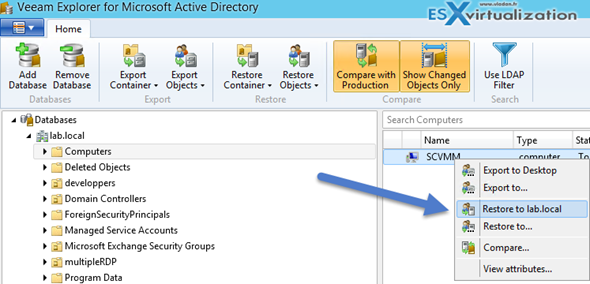 Few seconds later…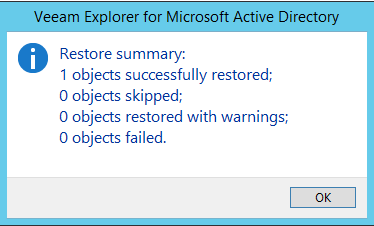 I imediately check if I can login and …. yes. No problem with a login.
The same is for other objects. User accounts, whole OUs…
Possibility to show changed objects only saves you an additional time as you only need to check what has "dissapeared" from your production AD comparing it to the latest backup of your DC.
Track Changed Values
Additionally you can also track which values has changed on objects in your AD.


If someone for example make himself (herself) member of another group or if there are any changes on user's accounts. Veeam can track this…
Here is an example where I deleted my Vladan account from Domain Adminis group. Veeam can track that.


What else to say? If you haven't already done so, get your copy of latest Veeam Free Edition and test yourself. Just download the trial and play with full version during 30 days. After 30 days it transforms itself into a free version…