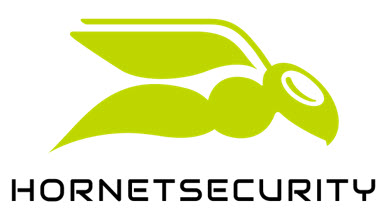 Next-Gen Security for Microsoft 365
Security – Backup – Compliance – Security Awareness
Hornetsecurity is a leading global provider of next-generation cloud-based security, compliance, backup, and security awareness solutions that help companies and organizations of all sizes around the world.
Driven by innovation and cybersecurity excellence, Hornetsecurity is building a safer digital future and sustainable security cultures with its award-winning portfolio. Hornetsecurity operates in more than 30 countries through its international distribution network of 8,000+ channel partners and MSPs. Its premium services are used by more than 50,000 customers.
For more information, visit: https://bit.ly/vladanhornetsecurity
VM BACKUP – Immutable protection against data loss and ransomware.
A powerful, reliable, and easy-to-use backup and replication solution for Microsoft Hyper-V and VMware virtual machines (VMs) and physical Windows servers.
365 TOTAL PROTECTION – Security and compliance management for Microsoft 365.
Email Security, Encryption and Signatures for Microsoft 365, easy to use and built to protect your Microsoft 365 environment against phishing, ransomware, and data loss.
365 TOTAL PROTECTION ENTERPRISE BACKUP – Next-level security solution to cover all aspects of security and backup for Microsoft 365.
Protection against phishing, ransomware, advanced threats, and data loss with 365 Total Protection Enterprise Backup, a unique cloud-based, all-in-one security and backup suite.
365 TOTAL BACKUP – Automated Microsoft 365 Backup and Recovery for data protection and security.
A reliable, intuitive, and easy-to-manage backup and recovery solution for Microsoft 365 mailboxes, OneDrive for Business accounts, SharePoint document libraries, Teams Chats, and endpoints.
SECURITY AWARENESS SERVICE – Strengthen Your Human Firewall. For a Sustainable Security Culture.
Security Awareness Service trains your employees using realistic spear phishing simulations and AI-powered e-training, heightening awareness of cyber security risks and threats.
Free Trials:
365 TOTAL PROTECTION ENTERPRISE BACKUP
Request a Security Awareness Service Demo: