Quick installation video of Zimbra virtual appliance inside of VMware Workstation 7.1
In this little video you'll see a quick installation steps of Installing zimbra as a Virtual Machine running in VMware Workstation 7.1. The Zimbra VM appliance can be used as a 60 days trial. You can start with the trial and change later on for full production license. In my previous post about installing the Zimbra Collaboration Suite OVF package you could already see how quick the setup is.
The VMX appliance's setup is also quick and can be done within minutes. The application and OS are bundled together as a VMware appliance, so no Linux expertise is required to administer the Zimbra Appliance. You have a web interface to work with and do the configuration steps. The Zimbra VM uses DHCP by default, so most likely you'll change that later for an fixed IP. In this video you'll see: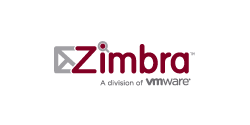 – Start of the VM from Within Vmware Workstation, accepting the Agreement…
– Setup of the default user's password. (the default user is called vmware)
– Login to the appliance via your web browser. After you successfully login to the web interface (IP address followed by the port 5480), you can change the for the fixed IP if you wish.
Some Zimbra highlights:
Configurable and automated software and security updates integrated into a single lifecycle management policy.
The Zimbra Appliance Migration Wizard enables customers to rapidly and easily migrate from Microsoft Exchange and Domino environments to the Zimbra Appliance.
Zimbra Mobile – Set mobile security policies including remote device wipe, PINs and device management features on user accounts.
Zimbra was acquired from Yahoo as I reported the 13th of January 2010.