Login consultants has released new version of benchmarking tool for VDI -Virtual Session Indexer 3.5
The Login 'Virtual Session Indexer' tool is a platform independent, 'turn-key' performance measurement solution. You're able to test performance VDI sessions, by simulating a real workload of office workers, but not only. The solutions comes in two editions. Free and Supported Paid edition. Because of its out-of-the-box character, Login VSI saves you the time of scripting realistic workloads and setting up the test infrastructure.
You can find the getting started guide directly on the website. There are also other installation resources, like this installation video.
What's new in this new 3.5 release?
Here is the extract from the website:
The Launcher has been improved in many ways:
Zero Footprint Launcher: It is no longer required to install Login VSI locally on every launcher because it is now possible to run the launcher from the central VSIshare.
Pre/ post actions: Configure Login VSI to perform tests and actions automatically before and after tests.
Command Line Usage Console: The command line option in the Login VSI console enables to start fully automated test cycles.
Pause Test: It is now possible to pause a test.
Improved load balancing of session initiation in parallel mode.
Encryption of logfiles.
The Target offers several improvements:
New workload Mash up mechanism has been improved: Workload mash up offers a more realistic user behavior.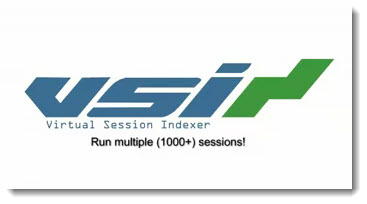 Logging: Debug logging contains more detail.
Session Reporting: A session reports when it is successfully completed.
Automatic Workload Reset: When a workload session is stuck, Login VSI will automatically reset this specific session.
RemoteFX Host Performance Counter Support: This new feature gives insight in the GPU bottlenecks, issues on the RemoteFX protocol level, and insight into the performance on both virtual machine level and hypervisor level.
The Analyzer has been dramatically enhanced:
Scatter Chart: This new addition to the analyzer will help visualize trends during the test and allows to sort data on number of users and time.
Full Support for Custom Performance Matrix: allows to include unlimited number of custom performance data.
Compare Wizard: The new Compare Wizard enables to merge data from multiple tests in one chart to help visualize differences between tests.
Zoom and Pan: The new zoom and Pan feature allows to zoom into the Login VSI chart to view the detailed results of the test.
Command Line Usage Analyzer: The new command line option in the Analyzer enables to fully automate the process of analysis of data.
See the video below:
Source: www.loginvsi.com
Enjoy…