We have already detailed StarWind's Virtual Tape Library (VTL) for Veeam and AWS in our detailed post here. But no real lab screenshot was taken. In this post you'll see part of it. Virtual Tape library (VTL) has an advantage over physical. There is no more the need to look through all your tapes to find the one you need for the restore. No additional hardware to maintain.
VTL simplifies the integration of cloud storage tiers into existing backup infrastructure. You're easily getting a copy of your production data off-site, to Amazon AWS. It is possible for you to recover from an off-site location with data residing in the cloud in the event of a disaster.
The StarWind Cloud VTL for AWS and Veeam is a software-based solution. The solution can be installed side by side to your physical Veeam server for example. (You'll see few screenshot from the lab).
If you want to test it in the lab, StarWind has a good whitepaper with a step-by-step. You'll need this because they give you some details how to configure the local iSCSI initiator in order to connect to the StarWind VTL and there is also a download link for HP Tape drives which StarWind emulates.
To make it clear, no extra hardware or appliance are needed to be racked and stacked in your datacenter, at all. In fact, for convenience and cost reasons StarWind Cloud VTL can even be installed  directly alongside with your Veeam Backup and Replication Backup server.
Note: You should, for DR reasons, separate Veeam and StarWind VTL. Why? Because of 3-2-1 rule. 3 copies of data, 2 different location, 1 copy offsite.
If you want to test the setup, I basically did on one of my white boxes which is currently my Veeam Backup server. So I simply Installed StarWind VTL, configured iSCSI initiator, and Installed the HP tape drivers which are listed in the StarWind's whitepaper.
Basically, the steps are:
Step 1: Install StarWind VTL and use the trial license provided when you registered.
A Trial of StarWind VTL Cloud for Veeam and AWS  Here.
You'll need to follow the StarWind post or their PDF for detailed instructions. I did not want simply repeat those steps here.
Step 2: Setup the iSCSI initiator on your Veeam Backup server (where StarWind VTL is installed). – follow the blog post or PDF on details, too.
Step 3: Install HP drivers… (the link to the download is in the StarWind's white paper).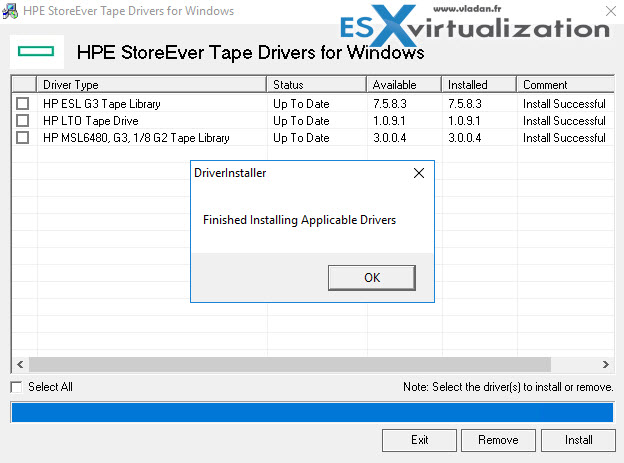 Step 3: Go to the Veeam Backup server, open the console, select Tape Infrastructure. (down left).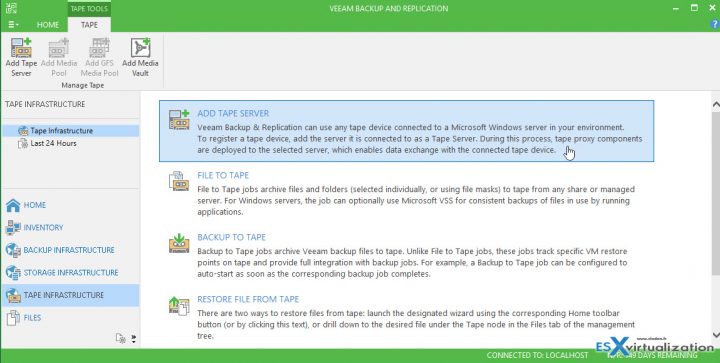 Follow the assistant and hit Finish.
Once done, you can create your first backup to tape by selecting Tape Job > Backups which will launch an assistant of the creation of a backup to tape job.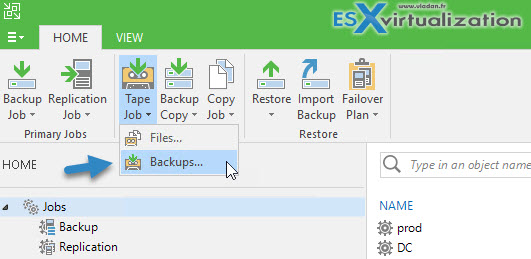 You'll be prompted to create a GFS media pool.
The GFS media pool is the one you should use…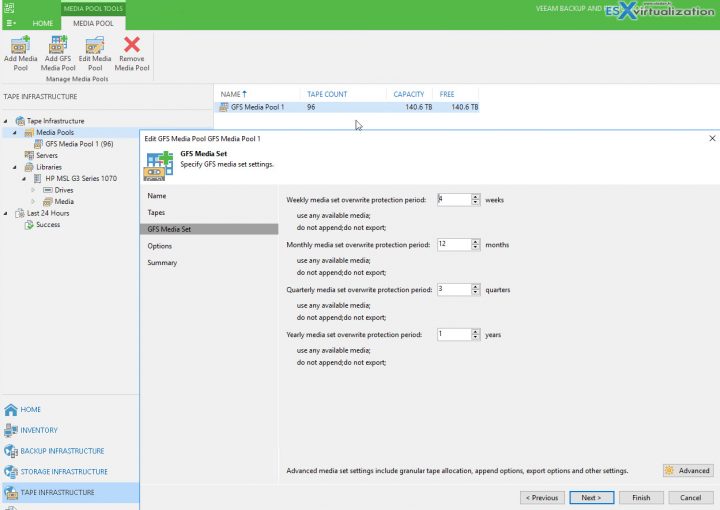 After, the process is exactly the same as with physical tape library. You must create a media pool which is basically a group of tapes you're using. The job creation wizards continues and proposes also to use encryption to encrypt your backups.

Well, that's about it. I'm sure you'll find your way through it. But if my small guide was not enough detailed (I know it wasn't) , check the links below the post.
In order to get the whole idea how things work with the new StarWind offer, the best way is to look at this picture. Your Veeam backup infrastructure stays as is, but StarWind VTL got added.
The Backup Process:
It's Disk to > Disk to > Cloud backup process.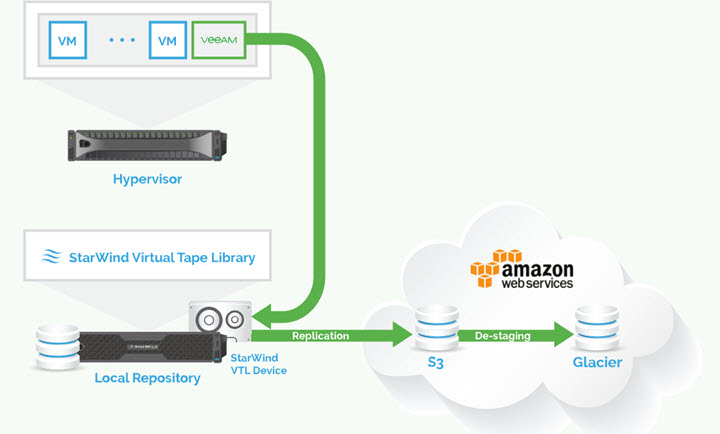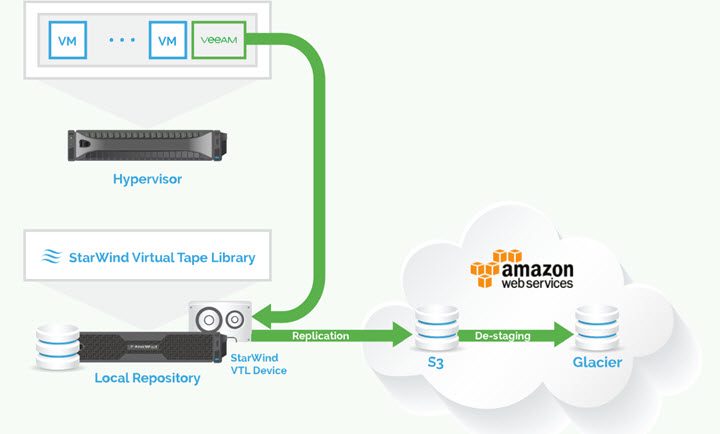 No additional hardware is necessary as StarWind installs on the same machine as Veeam Backup server.
The idea is to provide the 3-2-1 rule the simplest way possible without the need of physical tapes, but by using cloud storage tier.
Sources:
Check StarWind VTL Product Page
With StarWind Cloud VTL for AWS and Veeam you can set up your backups and have an air gap to the cloud. Prices of cloud storage are pretty cheap, if you don't pull (download) much. Prices starting from about 0.002 US $ per gigabyte and if you use cheaper it gets. The overall solution takes some time to setup overall, but you can be up and running in about 15-20 min if you have all the components and cloud credentials handy.
StarWind VTL is worth to have a look when dealing with DR and 3-2-1 backup rules. Check it out.
More about StarWind from ESX Virtualization:
Stay tuned through RSS, and social media channels (Twitter, FB, YouTube)