VMware Fault Tolerance questions.
Great doc released through VMware KB I just discovered about explaining all about Fault Tolerance and also how to troubleshoot the error messages when you try to activate this feature. In this KB you'll find how to troubleshoot, when to activate, when the option is available and when it's grayed out…
What's needed?
Fist check the matrix HCL here.
Not all processors and operating systems are supported. see this KB: Processors and Guest Operating Systems that support VMware Fault Tolerance (1008027).
Then you should enable Virtualization technology (VT) in the BIOS in all hosts in the cluster.
All ESX hosts used by VMware Fault Tolerance must be members of a VMware High Availability (HA) cluster.
Ensure that both primary and secondary node where the FT Virtual machine reside having the latest patches, because patches have been released that contain improvements to the VMware Fault Tolerance features. Use the latests ones.
The VM has to be without snapshots, with thick disks and only 1vCPU. 2 or more vCPUs are not supported for now. Storage all types except local.
Network config: separate VMkernel port group must be defined for FTLogging. Gigabit NICs and (if possible) 2 NICs confiured as NIC Teaming.
VMXNET3 is not supported, all others like flexible, vmxnet2 and e1000. See Enabling Fault Tolerance on a virtual machine configured with a vmxnet3 vNIC fails (1013757).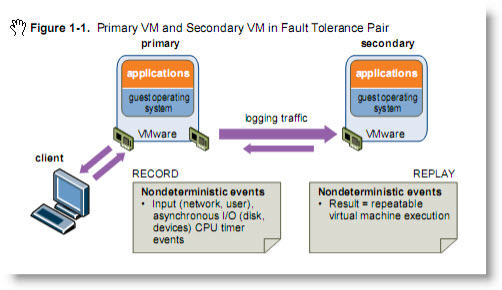 You can check with some tools too…for example: VMware SiteSurvey which produces a report showing hardware compatibility and software configuration compatibility with advanced VMware features such as Fault Tolerance.
You'll get nice HTML report about your existing cluster, which hosts are supported and which OS are compatible too…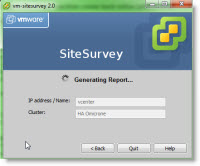 You can check all the necessary options visit this link. Vmware Fault Tolerance product page. There is also a white paper : Protecting Mission-Critical Workloads with VMware Fault Tolerance .
Example of question there:
In a cluster with more than 3 hosts, can you tell Fault Tolerance where to put the Fault Tolerance virtual machine or does it chose on its own?

You can place the original (or Primary virtual machine). You have full control with DRS or VMotion to assign to it to any node. The placement of the Secondary, when created, is automatic based on the available hosts. But when the secondary is created and placed, you can VMotion it to the preferred host.
And also, I thought that you need 3 hosts for FT, but no, you can have 2….
FT requires at least two (three recommended) compatible ESX servers. See the

above table

to determine which CPU types can be paired together. In addition, ESX hosts must be running the same version of ESX to be paired together for FT.
Source: Fault tolerance FAQ