3CX phone system v15 is in preparation (currently Beta) and there are quite major architectural changes and new features in preparation. The Upcoming 3CX Phone System v15 will have an NGIX web server (instead of IIS) and it will have a completely new management console. The list of changes is long as the company has been working on this release during the past 8 months.
In preparation is also iOS Web meeting App where the Windows and Android clients are already available (the v14 clients are compatible) and will be updated automatically to work with v15.
Some features which are currently in the Alpha State of 3CX Phone System v15
(from the Alpha page and):
Brand new modern management console
New Dashboard for easy monitoring
NGINX web server instead of IIS/Abyss
Option to have 3CX manage your FQDN
Free Let's Encrypt certificates automatically created and managed
SSL Labs A+ rating
Automatic SIP hacker tool detection and blacklisting
Encrypted voice traffic via tunnel and SBC
Improved DID handling and configuration
Improved integrated Video Conferencing
Remote provisioning of supported IP phones via 3CX RPS servers
Centralized Chat Log Function
Call log searchable from Web interface
Brandable web meeting interface
Powerful scripting module – easily build CRM integrations, call scripts
New web meeting URLs for the new 3CX WebMeeting platform
New 3CX WebMeeting Android App available from Google Play store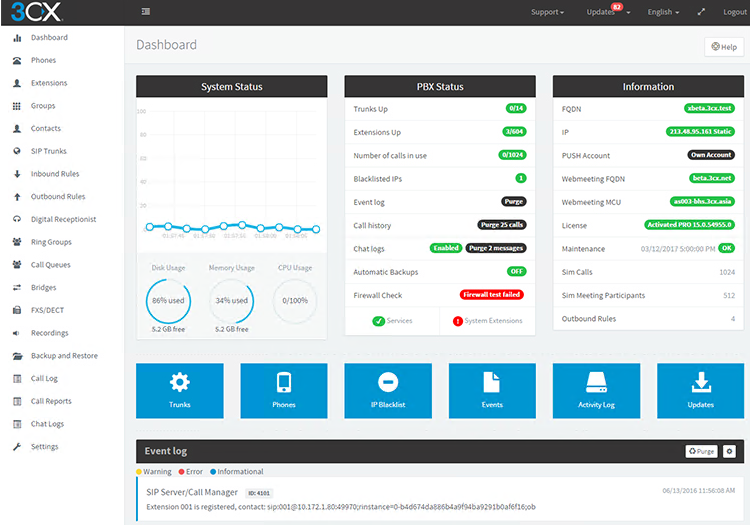 Get more details Wednesday 6th of July!
3CX is releasing the new version of its PBX, version 15 and to give a complete rundown of the exciting new features and improvements of the software PBX, the 3CX team will be holding a presentation and Q&A live streaming event on Wednesday 6th July at 3pm BST.
Answering your questions will be CEO, Nick Galea; Product Manager, Nick Borg; and Head of Customer Support and Training, Stefan Walther.
Questions can be submitted:
The event will be available to view on our Youtube Channel and Facebook page.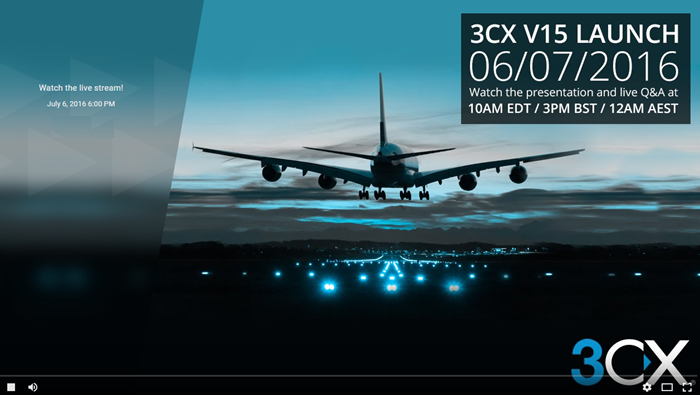 Check it out, ask questions.
Don't miss this chance to get your questions answered by the experts and learn all about the future of Unified Communications with 3CX! RSVP to the event and save the date to your calendar.
If you're new to 3CX Phone System you might want to check my post for more details here. Worth to know also that there is a Free edition of software PBX from 3CX. It is a limited edition, with fewer features than paid edition. The 3CX PBX can be installed on Windows or on Linux. It can run on a physical server or as a VM. You can also use the hosted version (cloud version) of 3CX which eliminates the need of patching, upgrading and overall maintenance.