Use P2V with VMware Workstation 7
Instead using Vmware Converter standalone client you can use VMware Workstation 7 for P2V. There might be even some advantages. For exemple you might be on the road, at the client's site, and you want to show to your client that his server is virtualizable and directly do a P2V conversion into the Workstation installed on your laptop.
Also by using P2V you might want to make sure that you can do hot clone instead cold clone. You know that cold clone is recommended for database systems or Active directory/Exchange servers. By converting them and testing them running inside Workstation you'll be sure that a database records will not get corrupt. Or you might want to check a real specific application, how it will behave in the virtual environement etc.
To do a P2V in VMware Workstation 7 is a really easy. There is handy assistant which will walk you through.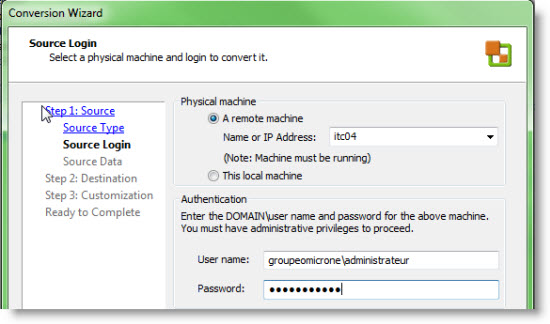 And also I found a little video from VMware KB at YouTube where you can follow all the process. Enjoy.