Veeam has released a new free tool called FastSCP for Microsoft Azure. As you can probably imagine this free utility has something to do with Microsoft Azure, but in this post I'll details some of the specifications and look-and-feel. But first what's this tool is destined for? Veeam FastSCP for Microsoft Azure is meant to be used by developers willing to copy file to and from VMs running in Microsoft Azure. So you can copy files to and from inside of a VM, which is normally not so fast, and it's painful if for example you do it through RDP. It's standalone and Free tool from Veeam. No integration with other software products from Veeam.
Microsoft Azure is heavy utilized by developers to spin VMs in the cloud for testing. They need to run new code, new build, and so the copying files through RDP session isn't the fastest solution. That's where Veeam comes in with their free tool. In addition as you can see on the screenshot below, the utility can also handle jobs based on schedule. That's rather time saver if you have testing VM in the Azure, and you need to update files with your local repository, on daily basis…


The full UI looks like this: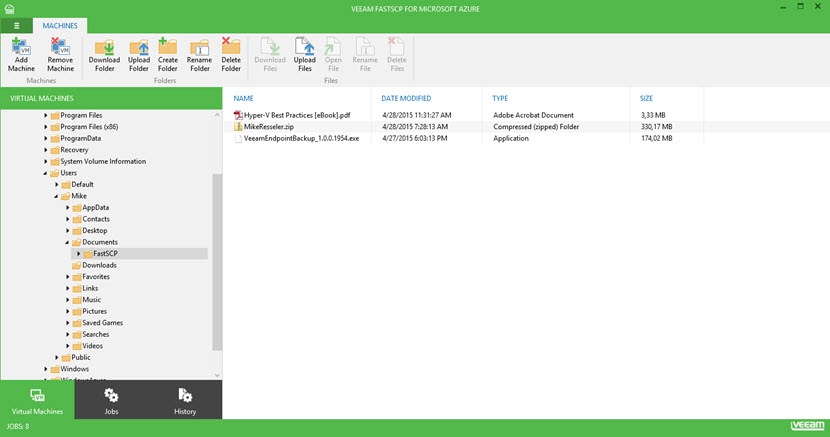 The initial configuration is very easy (no need to setup any VPN) and it's secure.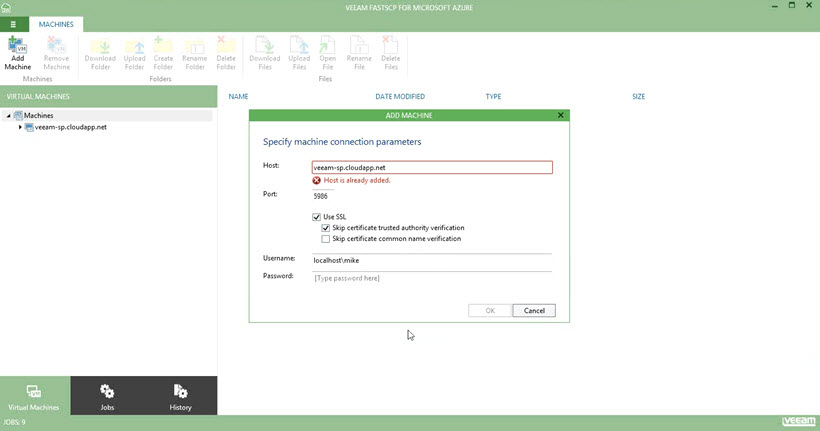 And here you can see and browse the local disks of the particular VM…

Veeam FastSCP Free for Microsoft Azure – The features:
Simple and reliable copy of local files to Azure VMs and back
It's secure file copy (no VPN needed)
You can copy manual way (even without the need to leave the UI open)
You can schedule a file copy jobs nightly and weekly to/from Azure VMs
Note that if there are already files at the destination with the same name, those will gets silently overwritten. There is not any kind of version management, nor a pop-up asking if you want to replace or keep those files.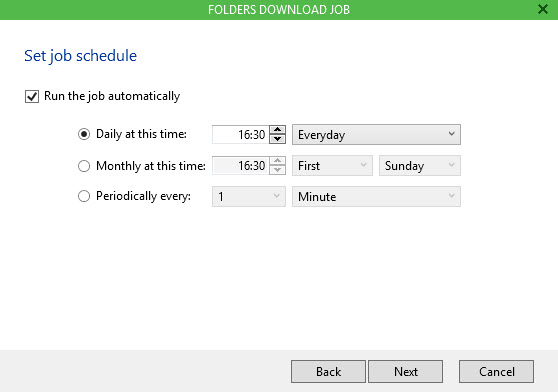 The Schedule creation is done through jobs where you first select a specific folder/file and then you continue the assistant of the job to include (or not) to run the job automatically.
Well, looks like a nice free and secure tool for Azure VMs for people working with Azure VMs. Clean interface has also a history of jobs, where there you can find successful (or failed) jobs. What else to say? Just that Veeam has (again) done a great job with this free utility which has a clean and nice look!
Update: For now, the product is in beta, but you can download it here – https://go.veeam.com/azure.html