A new major release for VMware Workstation and VMware Fusion.
The new VMware Workstation 8 has been released together with VMware Fusion 4. There are some new features which are introduced and which we use to benefit on VMware Server before it was discontinued. The new GUI is great as well and ofcourse the drag-and-drop copy your VM to your datacenter… feature which rocks…
Run your VMware Workstation 8 as a Server – In fact it's possible to run VMs on your desktop and share for members of your team or your coworkers. The GUI of the Workstation does not have to be on…
Run VMware Workstation as a server to share virtual machines with your teammates, department, or organization. VMware Workstation provides enterprise caliber security to control user access and levels of control.
Up to 8 vCPU and 2Tb virtual disks…. and also 64GB of RAM with significantly improved virtual SMP performance…..Quite enough even for most demanding professionals.
Drag and drop from your PC to vSphere or ESX(i) – Simply drag and drop a virtual machine to move it from your PC to a VMware vSphere server. Cannot be easier….. You can clearly see the possibilities here. You prepare your VM on your destkp (laptop) PC and when fully configured …. just send it to your datacenter…. -:)
 New GUI and Virtual Machine Library -the new GUI has been completely reordered and changed….
VMware Workstation's user interface has been completely revamped with simplified menus, live thumbnails, improved preferences screens, and a new virtual machine library. The new virtual machine library lists all of your virtual machines and allows you to search for them, whether they are running on your PC, a vSphere server, or team member's copy of VMware Workstation.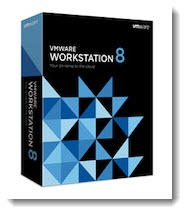 Suddenly I found myself very comfortable to connect to my ESXi 5.0 and having to interract with my VMs there. Starting, stopping, taking snapshots….things that were just not possible before. It seems that VMware Workstation got much more thightened to the datacenter.
The software has became a really the right tool in the right hands, (if I can say that..) not only for the VMware admins but also for the developpers which also interracts with VMs running locally on their PCs and at the end are "copied" to the datacenter.
I think that after 12 years of existence the software has arrived to maturity. It's like with the wine = older is better… -:).
To find out more about VMware Workstation 8 you can have a look here:
VMware Workstation 8 release notes for complete details.
Try Workstation Free for 30 Days
VMware Workstation's new Gui is great
A quick screenshot from VMware Website: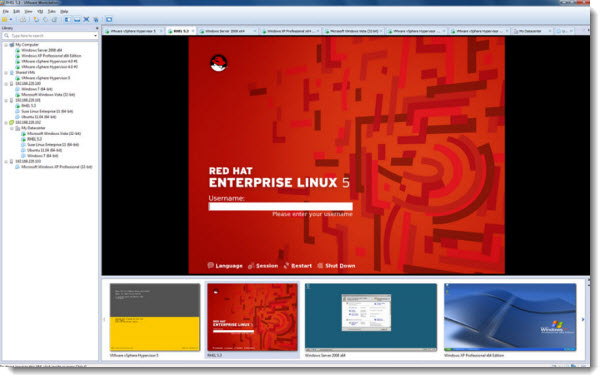 VMware Fusion 4 has been released at the same moment that VMware Workstation 8.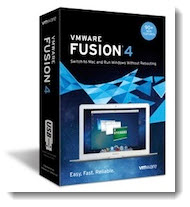 VMware Fusion 4 is desktop virtualization for MAC.  Fusion 4 has been optimized for MAC OS X Lion.
Better Performance. Faster Graphics.
Turbocharged for today's multi-core Macs and delivering up to 2.5x faster 3D graphics.
Optimized for OS X Lion including Launchpad, Mission Control, and Spotlight to give the best Windows on Mac experience.
Easy Migration from PC to MAC – VMware Fusion's migration assistant for Windows makes it easier than ever to transfer your entire PC to your Mac and make the most of your Windows software investment. Get the best of both worlds and have access to your Windows programs and all your files from your old PC directly on your Mac, whenever you need them.
Run your favorite Windows programs alongside Mac applications without rebooting. Whether you want to run Windows XP, Vista or 7 on a Mac, VMware Fusion's easy install feature will get you up and running in no time
Learn More about VMware Fusion 4
To upgrade, (if you don't have your serial)  first locate your serial in the registry.  Do this in case your account is not associated already with the serial. My was not…..
Open regedit and go to (if your workstation is running on 64bit OS):
My Computer > HKEY_LOCAL_MACHINE > SOFTWARE > Wow6432Node > VMware, Inc.> VMware Workstation > License.ws.x.x > Serial
The KB explaining this is here…Locating VMware Workstation Serial Number
And a nice video found on YouTube presenting VMware Workstation 8:
Enjoy..