vSphere public beta. The next release. It's quite unusual for VMware as previous years the beta stayed private (except for VSAN, during the beta stage perhaps). VMware has made a public beta of vSphere available to anyone who wish to join. While the vSphere beta IS public (anyone can join) it's also a strictly confidential.
VMware expects all participants to treat this vSphere Beta Program as strictly confidential
It means that you CAN join but you CAN'T talk to anyone except people that ARE on the beta. I prefer to emphasise to warn potential "clients" of unnecessary "scoops" before the launch date. Now you've been warned. Join the Beta and enjoy the the view…
For the first time, and unlike previous beta cycles for vSphere, this vSphere Beta is open to everyone to sign up and allows participants to help define the direction of the world's most widely adopted, trusted, and robust virtualization platform.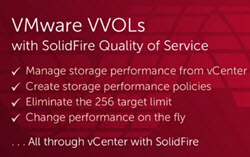 Yes -:). This is pretty exciting, especially if one of the features has been announced by VMware. A feature that has been floating around since 2 years – VVOLs. (don't know how to properly write it yet). If you remember, the feature has been announced during VMworld 2012!
While there are more features on board you understand that I can't break the NDA by writing about them yet.
Here is what you may or may not after joining the Beta:
You may:
Speak with other participants of the Beta Program about this program
Post on the protected, private discussion forums
Speak with your server vendor about this program, so long as you disclose that you are under an NDA and so long as they are also under an NDA with VMware
You may NOT:
Discuss this program publicly
Discuss this program privately with any other people not listed above.

VVOLs has been announced in this blog post by VMware.
Quote:
With Virtual Volumes (VVols), VMware offers a new paradigm, one in which an individual virtual machine and its disks, rather than a LUN, become a unit of storage management for a storage system. Virtual volumes encapsulate virtual disks and other virtual machine files, and natively store the files on the storage system.

By using a special set of APIs called vSphere APIs for Storage Awareness (VASA), the storage system becomes aware of the virtual volumes and their associations with the relevant virtual machines. Through VASA, vSphere and the underlying storage system establish a two-way out-of-band communication to perform data services and offload certain virtual machine operations to the storage system. For example, such operations as snapshots and clones can be offloaded.
Short video showing Solidfire's integration:

The vSphere beta page where you can join.