If you collection freebies, this might be your interest. With the release of Microsoft Hyper-V Server 2012 R2 as well as Windows Server 2012 R2 few days back, there is a new poster(s) available as a free download from Microsoft's website. A poster showing the Windows Server 2012 R2 Hyper-V component Architecture, which can be downloaded separately, component by component in PDF format.
Even if I downloaded and played a bit with the Windows 2012 R2 pre-release build in my lab, the final release has fixed many bugs and should be more stable overall. Still there is not many documentation available concerning the R2 and the different deployment possibilities.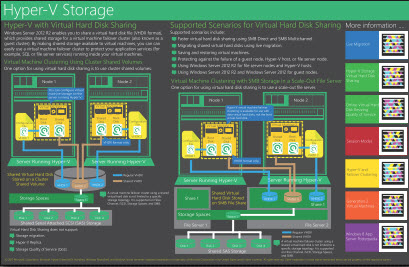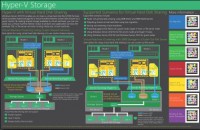 For example in the R2 can use shared VHDX disk files, but those aren't supported for storage migration, Hyper-V Replica and Storage QoS (quality of service), when used with clustered shared volumes.
While this poster is not new, but it's an updated version of Windows Server 2012, it is a good way to discover visually what's present in the Windows Server Hyper-V 2012 R2 concerning virtualization, storage, generation 2 VMs and failover clustering. How each of the components works and what's supported and what's not.
The poster is divided into several sections, which can be downloaded individually:
Live Migration
Hyper-V and Failover Clustering
Hyper-V Storage
Session Modes
Generation 2 Virtual Machines
The Full Poster: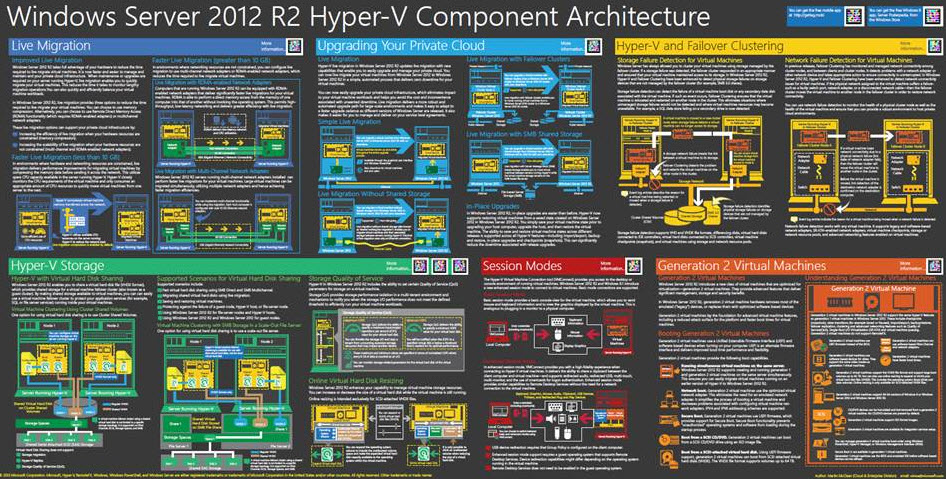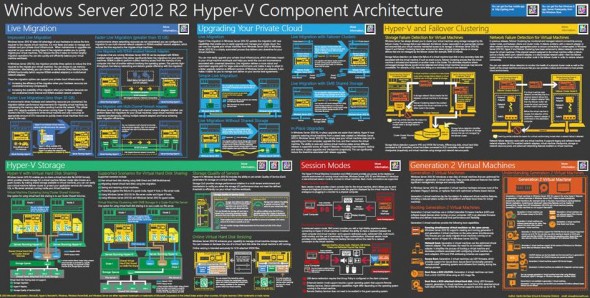 Quote:
Provides visual reference for understanding key Hyper-V technologies in Windows Server 2012 R2 and focuses on Generation 2 virtual machines, Hyper-V with virtual hard disk sharing, online virtual hard disk resizing, storage quality-of-service, enhanced session mode, live migration, Hyper-V failover clustering, and upgrading your private cloud.
Here is the download link – architectural posters for Windows Server 2012 R2 were made available here: https://www.microsoft.com/download/details.aspx?id=40732
You may want to checkout my Free Tools page, where at the end there is a link to all VMware posters too…-:)
The article was published first at ESX Virtualization website. Feel free to subscribe via RSS or by e-mail to get the latest news to be delivered via weekly newsletter.