The Official VCP 5 Certification Guide – prepares you for VCP510 exam.
I saw the first announce about this new book – The Official VCP5 Certification Guide book - through a VMworld Video, where Eric Sloof did a book signings interviews with the authors. If you haven't already saw those videos, you can have a lok a this post – Coolest VMworld Videos.
This book was published by VMware Press and the author is Bill Ferguson who is technical trainer/consultant (VCI) since since 15 years. His principal goal in this book is to prepare you for passing the VCP510 Exam. The book is based around the blueprint PDF which is the main guide for the preparation.
VCP510 is more difficult to pass than the VCP4 was. Many of the consultants/admin including the very popular ones agreed on that. If you're starting with virtualization and you're not VCP 5 yet, you must attend a VMware Class first, which is mandatory to obtain the VCP 5 diploma. You might want to read one of my previous post where I'm outlining the New VMware certification roadmap.
The Official VCP 5 certification guide is Available as a Kindle edition ($23.99) or paper edition ($31.49), the book presents you with an organized test preparation routine through the use of proven series elements and techniques. "Do I Know This Already?" quizzes open each chapter and enable you to decide how much time you need to spend on each section.
Exam topic lists make referencing easy. Chapter-ending Exam Preparation Tasks help you drill on key concepts you must know thoroughly.
The Official VCP 5 Certification Guide
Includes a DVD with a test engine from Pearson VUE.  The Practice Test engine that enables you to focus on individual topic areas or take a complete, timed exam. The assessment engine also tracks your performance and provides feedback on a module-by-module basis, laying out a complete assessment of your knowledge to help you focus your study where it is needed most.
Well-regarded for its level of detail, assessment features, comprehensive design scenarios, and challenging review questions and exercises, this official study guide helps you master the concepts and techniques that will enable you to succeed on the exam the first time.
The official VCP 5 certification guide with study guide helps you master all the topics on the VCP510 exam, including: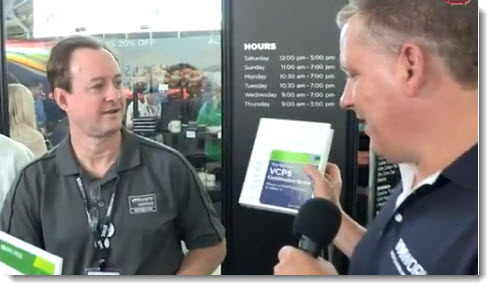 Understanding how virtualization can best be integrated into today's real-world IT environments
Recognizing what to change, and what to leave alone
Planning, installing, configuring, and upgrading vCenter Server and VMware ESXi Planning and configuring vSphere networking and storage
Deploying and Administering Virtual Machines and vApps
Establishing and Maintaining Service Levels
Performing basic troubleshooting
Monitoring vSphere implementations
Managing vCenter Server alarms
Preparing for the future of VMware virtualization
The Official VCP5 Certification Guide book is available at Amazon.
This post was published at ESX Virtualization Website by Vladan SEGET. Feel free to take the idea from the article, do your own blog post, and then link back to the original source.
Thank You !
You can also subscribe for free via RSS and read my future articles through your favorite RSS reader. If you don't know what is RSS, then you can have a look at my What is RSS page.