This page is a page that should help you out to pass a 1V0-21.20 exam giving you a VCTA-DCV certification. (VMware Certified Technical Associate – Datacenter Virtualization).
Part of this page is a Free Study Guide is provided by Valerio Passeri, an Italian guy.
The page will get updated with the free guide ASAP.
Update: The Study Guide is finally available. I blogged about it in my post here, and you can get the Study Guide PDF herein my Dropbox. (version 2.0 UPDATE)
"The VCTA-DCV certification holder has a basic understanding of virtualization and vSphere concepts. The certification holder also demonstrates knowledge of data center technology and basic troubleshooting concepts. A VCTA-DCV holder also has a working knowledge of managing cloud resources and basic networking concepts."
Screenshot from VMware showing the path of the certification journey. The VCTA-DCV is an entry-level certification allowing you to pass later the VCP-DCV and the VCAP-DCV Deploy and VCAP-DCD Design. Perhaps even go higher, for a VCDX-DCV certification.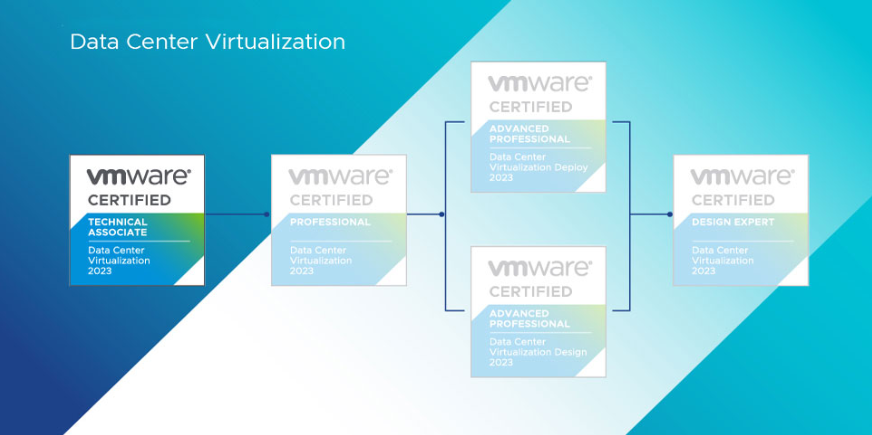 The exam is 135 Minutes long and has 51 Questions. The cost is $125.
Register here.
If you want to pass VCP-DCV certification, follow our VCP-DCV Study guide page here allowing you to become VCP-DCV, with a Free Guide.