Founded in 2005, 3CX, with its best-of-breed software PBX, delivers a complete Unified Communications solution which replaces proprietary phone systems. The open-standards platform allows users to benefit from a flexible and easy to use PBX with the ability to leverage existing hardware and infrastructure.
The next generation phone system is cheaper to maintain than traditional PBXs and requires no external consultants to set up. Being fully virtualizable and VMware Ready, businesses can consolidate their telecoms infrastructure onto their VMware platforms resulting in significant savings on server and admin costs.
For the end-user, productivity is increased with the one number concept, which allows employees to use their office extension wherever they are. With smartphone clients for Android, iOS and Windows Phone as well as softphone clients for Windows and Mac, employees experience easy to access communications across a wide range of devices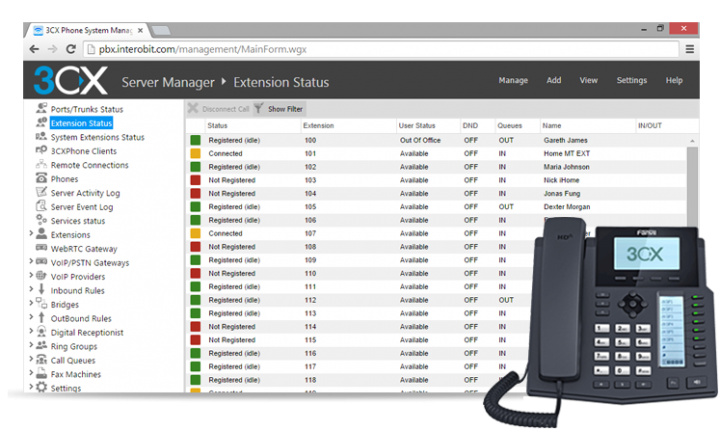 With free integrated WebRTC technology for plugin and download free, browser-based communications, users can enjoy hassle-free web conferencing and calls. Click-to-call, screen sharing and remote control are all possible making 3CX a powerful tool for colleague collaboration and customer service.
Learn more about 3CX, read the case studies or Try it for free today.
Check the French site here.