Another company which proposes backup/recovery solutions I was not aware of is PHD Virtual. Their backup/recovery solution is called esXpress 3.5 and provides high availability data protection for your virtual machines. At the moment the product is not compatible vSphere 4, but it's questions of days (weeks) to became one of the products to give it a try.
esXpress uses virtual backup appliances (VBAs) running on each of your hosts performing the backup process. Backups then will be stored in many different locations (like ftp servers, samba shares, ssh servers, shared and local vmfs partitions) In the version 3.5 of esXpress, there is a possibility to use the new Data De-duplication Appliance. EsXpress can restore entire virtual machines or single files using the File Level Restore interface.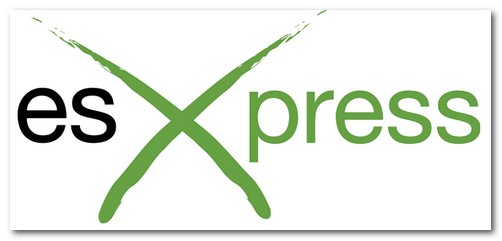 There are some more advanced features like Advanced Replication. What is this? Apparenly it is an Add On for esXpress called esXpress Data De-duplication Appliance, which does incremental "block-level" updates. You can have a remote site where the replication will be sent in a real time. Like this the up-to-date mirror will be stored there with even less impact on the network since only changed data is sent to the DR site.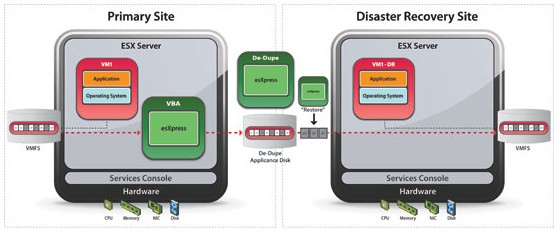 "De-Duplication Appliance – To enable data de-duplication, esXpress deploys a De- Duplication Appliance that uses a hash-mark indexing system for each block-level backup to eliminate duplicate blocks across VMs before they are transported to the backup target."