There is free software I want to highlight today. It's called WinfrGUI and it is a Free recovery software for SD Cards, SSDs or HDDs. The software is able to recover files that are no longer in Recycle bin in Windows. When a file is permanently deleted from the Recycle Bin, it is invisible to the user but still resides on the hard drive until it is overwritten with new data. Therefore, WinfrGUI can be used to recover some or all of the data.
When you empty the Recycle Bin containing deleted files or when you do Shift + Delete to delete files, Windows marks the files as deleted and deletes all pointers to them. However those files are still present on the media, but invisible to you, the user. The space used by deleted files will be marked as free space. If you're quick enough, Windows did not overwrite those data with new files just yet and you can recover those files with WinfrGUI.
The Features:
Recover deleted files in Windows 10/11 with just a few clicks.
Friendly interface. The graphical user interface makes it clear to the user at a glance.
Free and efficient. 100% free recovery of media/office/compressed files etc.
Compatible and safe. Support Windows 10/11, NTFS/FAT/exFAT/ReFS.
What can I recover?
Recover image files in .JPEG, .PNG, .TIFF, etc.
Recover media files in .MP3, .MP4, .AVI, etc.
Recover office files in .DOCX, .PDF, .XLSX, .PPTX, etc.
Recover zip files in .rar, .zip, etc.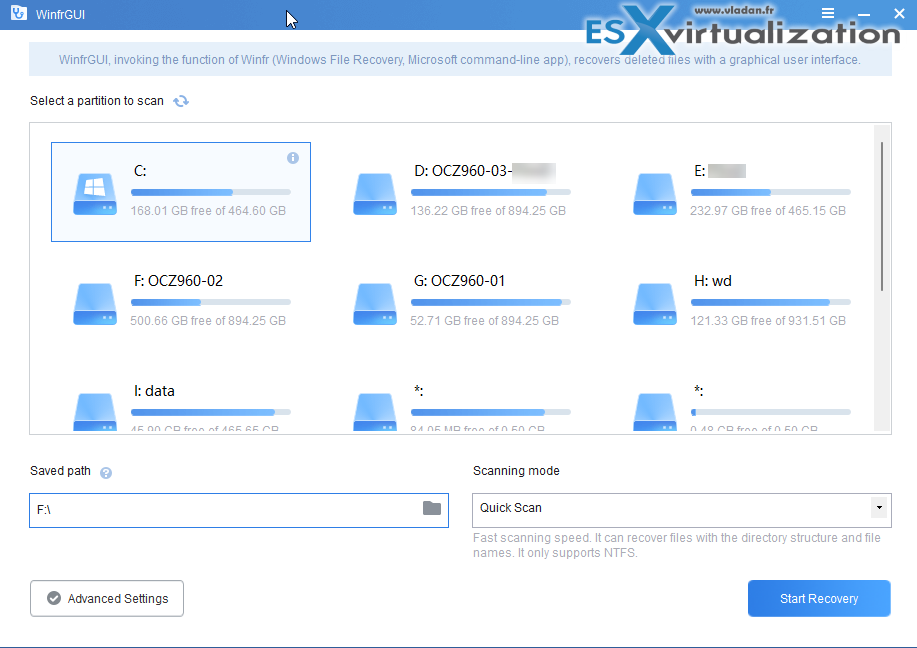 How to use WinfrGUI?
Step 1: Select recovery target
Select a source partition & a target location you want to recover.
In our case the auto-selected F: drive is just fine. We keep that.
Step 2: Choose a scan mode
Choose Quick Scan/Deep Scan & target folders/file types if needed.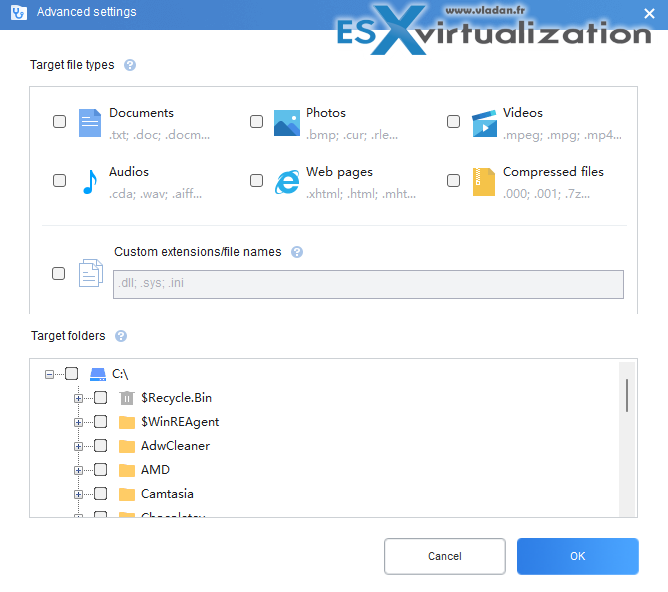 Step 3: Start recovery
Click "Start Recovery" to get your files back. After the scan, the recovered files will be accessible in the F: location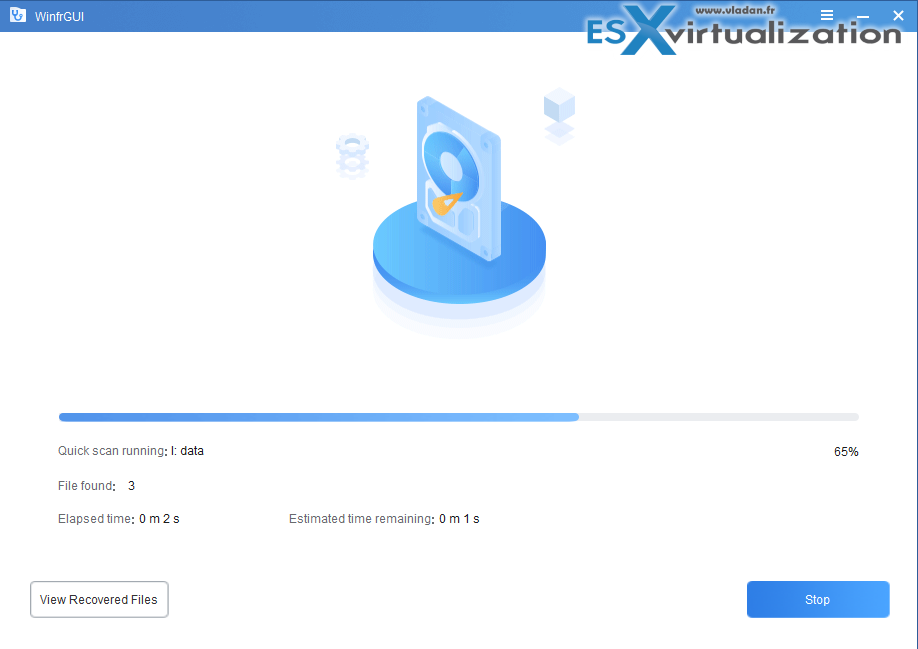 The software is compatible with Windows 10/11 and able to recover files from different partition formats such as NTFS, FAT, exFAT or ReFS. It's super-simple to use and work with.
Check out other free tools for IT admins on our Free Tools page here.
Download the software here.
Final words
I imagine there are better alternatives with more options, but this software was just so easy to use that I could not miss to write quick post about it. Not sure that this can be enough to recover files from deleted partitions or formatted drives, but in most cases this isn't needed. If it does, there are other, more hardcore tools to use for such cases.
More posts from ESX Virtualization:
Stay tuned through RSS, and social media channels (Twitter, FB, YouTube)