VMware has made unavailable vCenter Converter. Rest in peace, my friend. We spent a lot of time together, P2V ing some great physical servers…… Luckily, you can still download it left and right through file hosting and download services. What are the options of replacement for VMware Converter?
So the options you have when willing to convert physical hosts into virtual (Yes, there are still plenty and there are still projects on physical hosts) is to go and use other vendors' tools. There are quite a few.
Vinchin Backup and Recovery product is one of them. You can use Vinchin Backup & Recovery to do a V2V. 
Vinchin Backup & Recovery can be a good choice of yours to do an easy V2V migration. By implementing a cross-platform restore with backup data, the software can help you migrate data from 9 virtualizations including XenServer and OpenStack to VMware. Both regular full VM restore and instant VM restore are supported.
Step 1: Choose a restore point.
Open the console, go to VM Backup > Restore to configure a full restore job. You can choose any added virtual platform as the conversion source.
Step 2: Choose a restore destination.
You can select a host where you want the VM to be restored on. You can also configure the target VM including name, CPU, RAM, virtual disk, and virtual network here.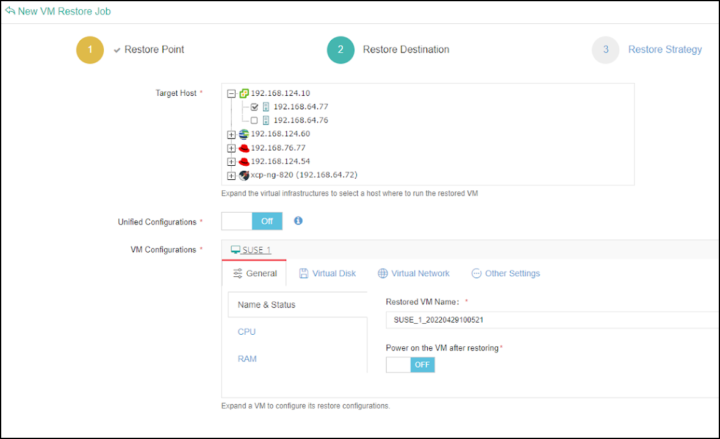 Step 3: Setup the restore strategy.
Set up restore and transmission options for the VM restore job.
Step 4: Review the configurations, submit the job.
Now, all you have to do is wait for the automated restore process to be done, and you can then use the old VM as usual on an ESXi host.
But the fact that the VMware converter is not available is only a temporary. VMware shall release an updated version of VMware Converter in the near future.
Quote from VMware:
This is a precautionary measure to protect our customers from using legacy technology that does not comply with VMware's high standards for security and stability. We apologize for any inconvenience this may have caused.

Offering unsupported products based on legacy technology presents potential security and reliability risks to our customers. The last release of vCenter Converter occurred in May 2018, and its support officially ended in December 2019. While we understand some customers may want to use this tool, the risks reached a level where we had no choice but to remove it from the download site.
I think that VMware should rapidly provide a new version or new product allowing (still) do a P2V. Even if it's a small part of conversions, there is still a need to do so. Otherwise users have to turn to other vendors' products.
Then we have a tool that we know already: StarWind V2V converter (the tool can also doa P2V !!!) .
Archive image from ESX Virtualization…..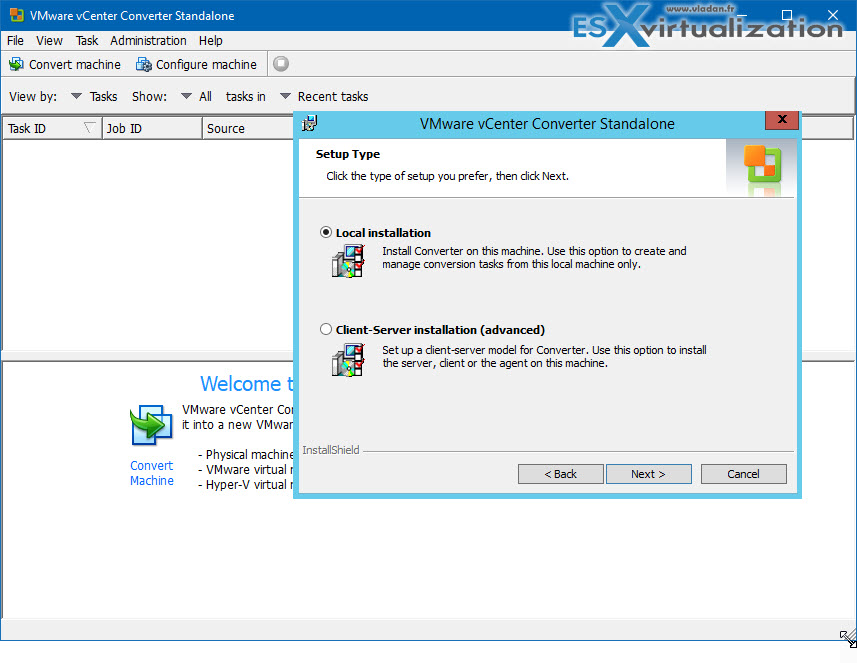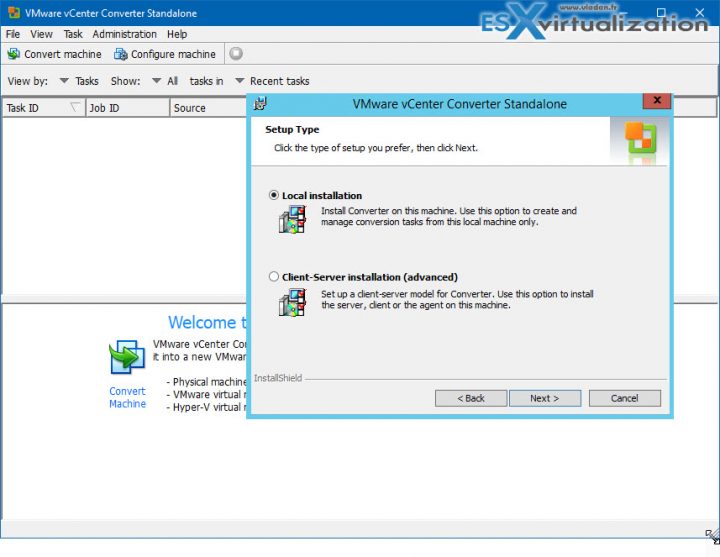 Use Veeam Backup and Replication to do a P2V
Other (cool) option you have, but I know that you know about this one. It's to use Veeam Agent to back up the physical server to the Veeam Backup repository. As you know, Veeam agent does an image-level backup of your Windows or Linux servers/workstations. Once you have that backup as a backup file in the Veeam's backup repository, you can easily do an instant recovery from backup.
So basically you have:
Your physical host that has a Veeam agent installed (Veeam Agent for Windows or for Linux)
Your physical Veeam backup server with a backup repository where you store your backups of your VMs and physical systems.
When you go and login to your Veeam's backup server console, It's Veeam who will create the VMX configuration file and creates an NFS mount on the Veeam server allowing to power-on the VM, during the Instant recovery wizard workflow.
Instant recovery will power on the VM with the same (or different) name. Chose to do VMware or Microsoft.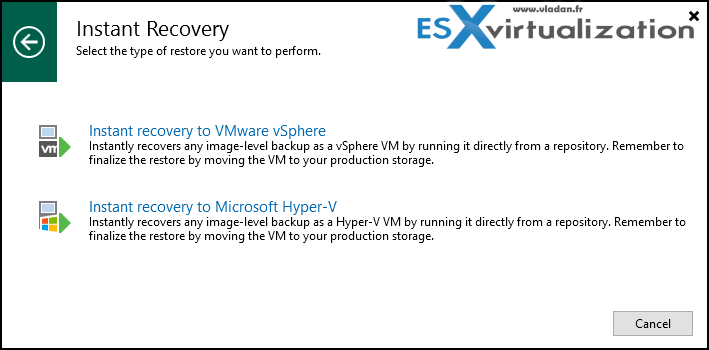 So you'll see the log like this…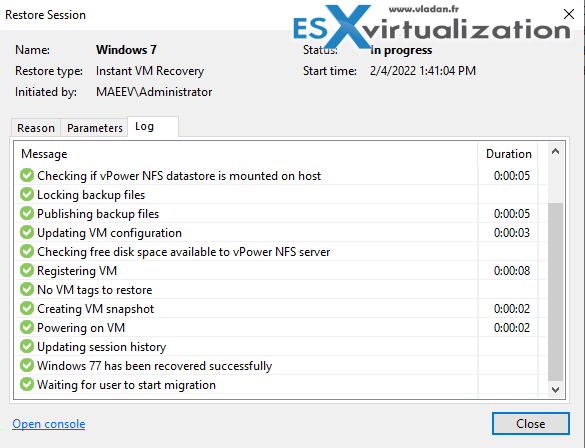 All you have to do is to click the button Migrate to production to migrate the VMDKs to the production storage connected to your ESXi host. Veeam did a P2V for you -:).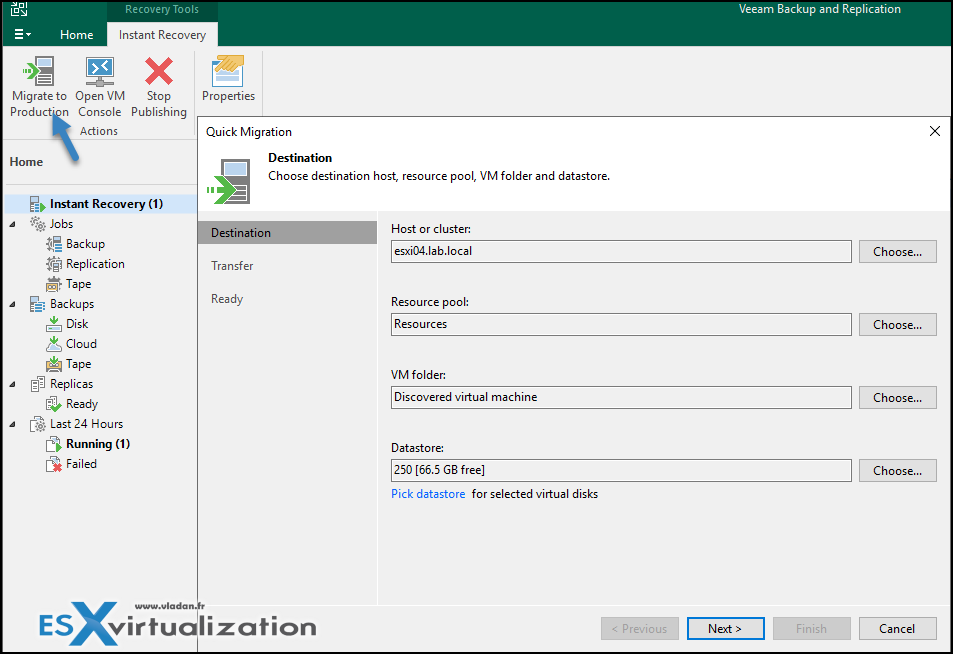 Bye bye VMware converter.
Note: VMware is preparing an update for this tool. Let's see?
VMware Software – vSphere Direct download/buy links:
More posts from ESX Virtualization:
Stay tuned through RSS, and social media channels (Twitter, FB, YouTube)