I just discovered this free tool from Quest Software by surfing the web, and I Think that it's quite interesting to share this with ESX Virtualization readers…
This tools is freeware and can be downloaded from Quest Software here.

After the installation (I did install it directly on my DC..), you fire up the application.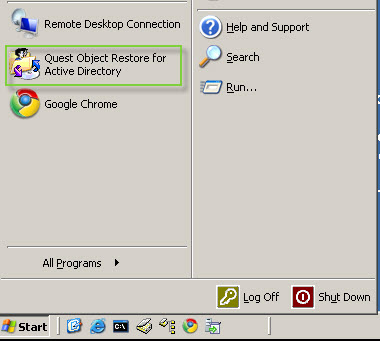 Then you'll have to connect to an Active Directory Server. When done just click on an object you want to restore… (I tried to recover a user…)

It's fairly easy to restore a user being deleted. Note that when you restore a user, the account is disabled..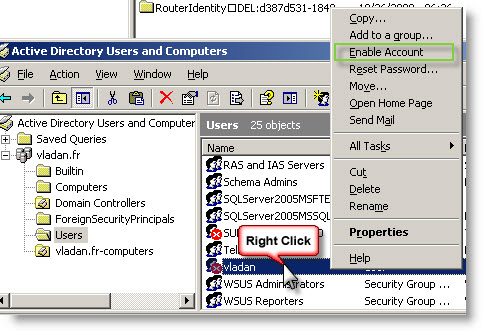 Great tool which is using the Windows Server 2003 Tombstone Reanimation feature to work….
Object Restore for Active Directory is a free, graphical utility that allows you to instantly recover deleted objects in a Windows Server 2003 or Windows Server 2008 environment without rebooting a Domain Controller. The freeware utility allows viewing Tombstoned objects in Active Directory and reanimating deleted items using Microsoft's new Tombstone Reanimation interfaces. When you download the Freeware, a six-month key is built in. You will be prompted to re-register on our site at the end of each six-month period.