This is a cool video showing the best free tools available for vSphere. Richard Garsthagen does an interview with Kendrick Coleman about the best free tools available for VMware infrastructure. Keny actually does a session with David Davis, like last year, about the Top 10 Free tools for VMware vSphere, so the topic for him is definitely not unfamiliar.
Free tools that are free, unlimited without spyware or other stuff and which you have the possibility to run in production environment? Those free tools are definitely worthy to check. You can also check my Free VMware tools page here.
Those free tools are available from VMware Labs, but also from many other independent vendors like vKernel, Xangati, Veeam and other independent bloggers. Free tools does have a real value for consultants to quickly troubleshoot the client's environments too.
It's a video from the 3rd day at VMworld 2011 Las Vegas.
Enjoy the video… -:)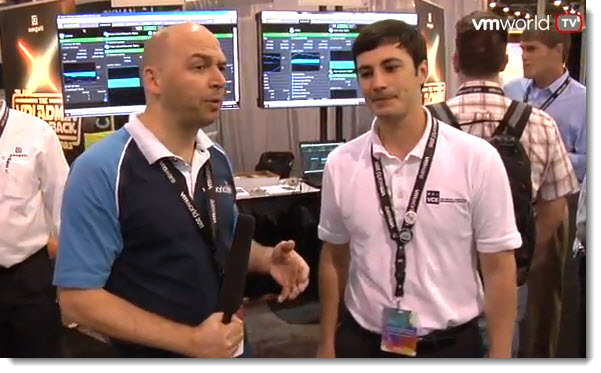 Here is the video: