There is free download for users who wants to play with Virtual VNX software – a community edition. In fact you can download an OVF file (after registration) which will deploy a virtual VNX which you can use in the lab as a shared storage.
Apparently the release does supports VVOLs so it's a good chance to start play with VVOLs as not so many hardware can offer you the luxury of VVOL support right now. It's a VM based virtual VNXe 3200.
The vVNX download package contains the following:
vVNX Software in the Open Virtualization Appliance (OVA) format.
What's the requirements?
VMware infrastructure: VMware vCenter and ESXi Server, release 5.5 or later
Network infrastructure: 2x 1 GbE OR 2x 10 GbE
Battery-backed Hardware RAID controller required (512MB NV Cache recommended)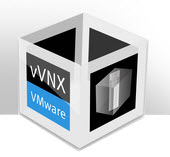 Virtual appliance configuration options:
2 vCPUs at 2GHz+ and 12 GB RAM
Up to 4 TB Storage
Update: Apparently the link below no longer works. Please try to check this link at the community website.
Download a full-featured version of vVNX available for non-production use without any time limits.
To get started, the best would be to join the EMC VNX Community to access documentation and training. You can also join Community user discussions to get further insight on the latest vVNX capabilities.

You can check the how-to steps here at EMC community message. From there you'll also need to get a license…
Check it out… -:)
Source: EMC