In case like me, you are testing other software solutions in a lab, then you need to destroy stuff to re-claim your hardware for something else. Previously I setup a VSAN cluster in my lab. Now when done, I tested VSAN for some time, I wanted to move on and test something else. So I wanted to simply delete my VSAN datastore to have the DAS storage available.
However In the case of VSAN I run into a situation where I could not get the disks visible after simply deactivating VSAN. You can't simply deactivate VSAN and hope to recover the local disks. There are some further steps necessary. I thought that an article to recap the necessary steps shall do it.
How to delete VSAN datastore you'll need to:
01. Evacuate all the VMs out of the VSAN datastore.
02. Turn OFF VMware HA.

03. Delete all VSAN disk groups Individually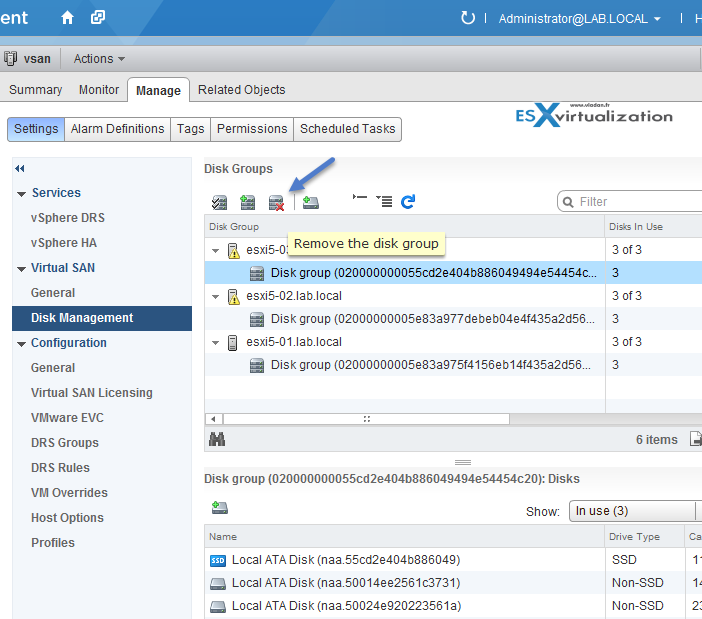 Once done (for each of the hosts participating in the VSAN cluster),  the local disks are available to be re-used…. Here is the screenshot from one of my ESXi hosts.

04. Deactivate VSAN cluster. At the Cluster level > Manage > Virtual SAN > General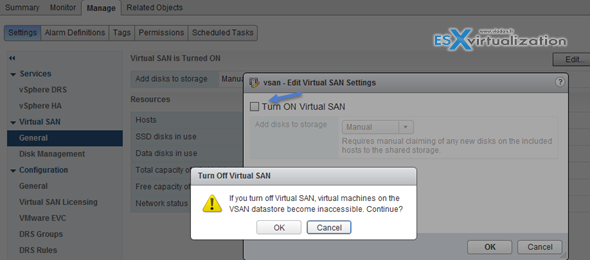 05. Re-enable VMware HA.
*********************************************************************
Register and Download FREE trial at Runecast :
Once registered, you can download the OVA and deploy to your virtual environment running VMware vSphere.
*********************************************************************

And by checking the datastores you can see that the VSAN datastore is gone.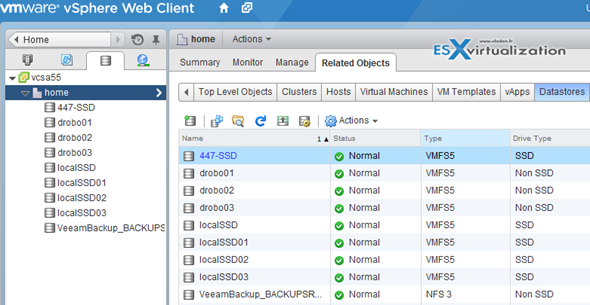 Simple and easy. By deleting the disk groups in each of my hosts I could recover the local disks.