Transaction log for VIM_VCDB is full.
A week or two after an upgrade of vCenter to the 4.1 version I ended up with a vCenter server service down. I could not connect with my VI client any more, so I RDP to my vCenter server and I saw the vCenter server service was down. I tried to start the service manually, but it kept crashing.
I thought that there might be an issue with the migration I did last week, but a quick tour to the Windows event log showed me folowing error:

How to Fix the  "Transaction log for database 'VIM_VCDB' is full" error?
I found this thread on the VMware communities. You'll need a SQL Server Management Studio Express.
Go and fire up SQL Server Management Studio Express and select the VIM_VCDB database, right click properties.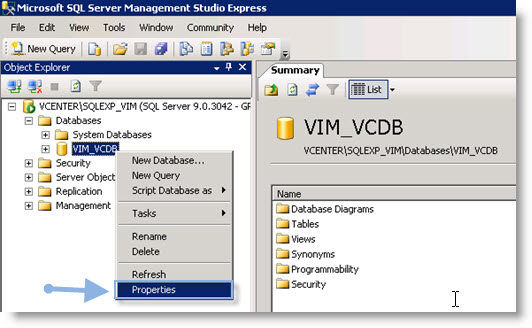 Then select the File Section on the right. There are 2 files which will appear on the right hand side. Just scroll a bit the horizontal bar to the right and you click the "…." button. With that you'll be able to configure the maximum size of those logs.
I just changed that to 2000, it's my homelab server and I'm running SQL Express default instance. After changing that value from the original 500 to 2000 the error was gone.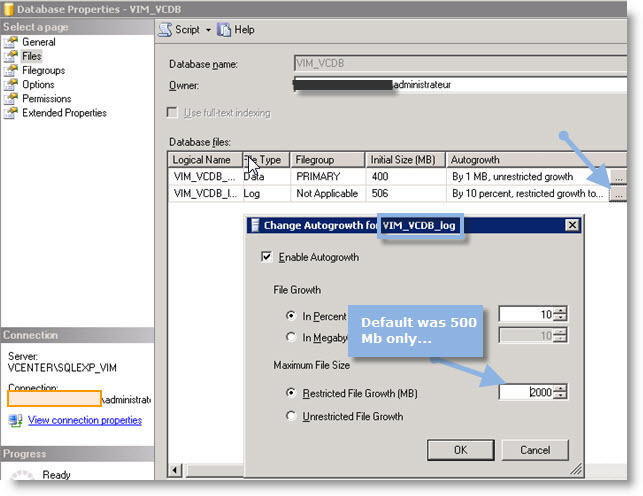 Enjoy…