05. When done, go to the Services and enable the NFS Server and start the service.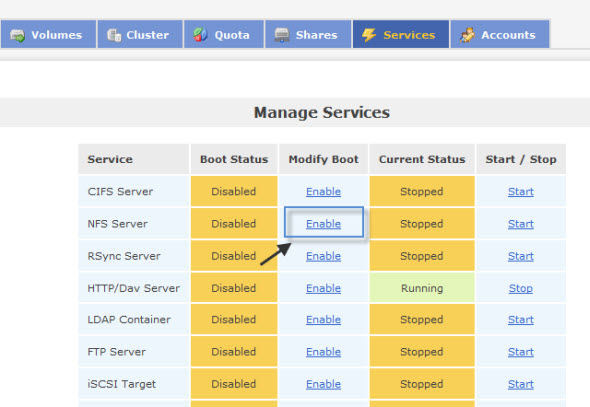 06. What you must do next is go to the system menu and enable access to this share from specified host or network. Go to System > Network Setup > and add the network (or single host) which will access this share. In my lab case I'll have 2 host accessing this share from the same network as the Openfiller runs on.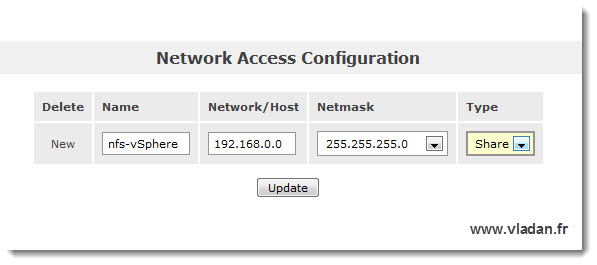 Now when you come back to shares, you'll see that there is the volume myshare we created. But it's not the actual NFS share we are going to create right now !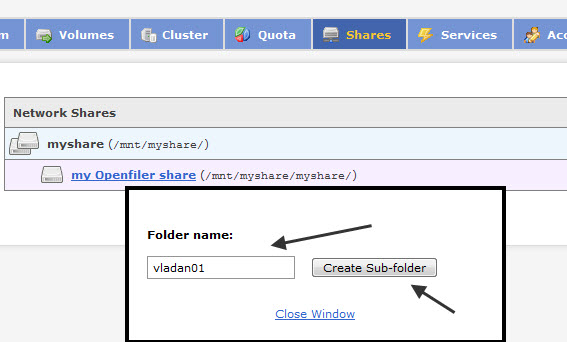 You'll obtain a screen like this, where you can actually Make share by clicking the button and going deep in the properties for this share…. Follow this on the screen below: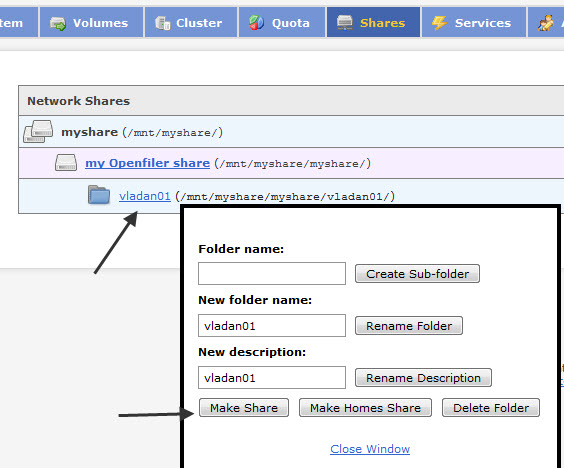 And as you can see, while there you can define the properties for the share.  You can choose to:
Edit the share data to suit your needs and select the Access Control Mode. There are two modes are available there:
Public guest access – With no user based authentication.
Controlled access – With authentication defined in the Accounts section.
For my lab test I'll use Public Guest Access….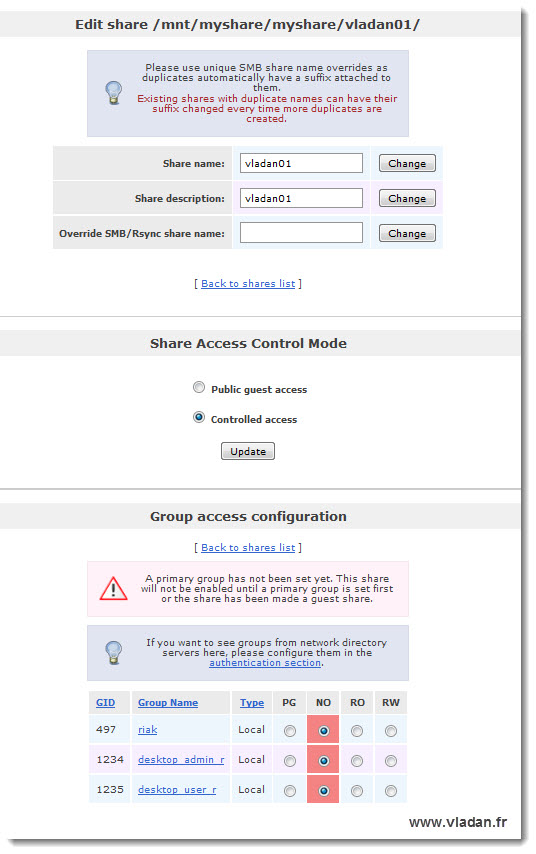 When you update the screen, you will see a change at the bottom where you can also change the NFS share to became Read/write for your host.

Read the rest of the tutorial on next page.