And the last step is to add this share in your ESXi 4.1 (that's my case)….
Select your ESX(i) host and go to Configuration TAB > Storage.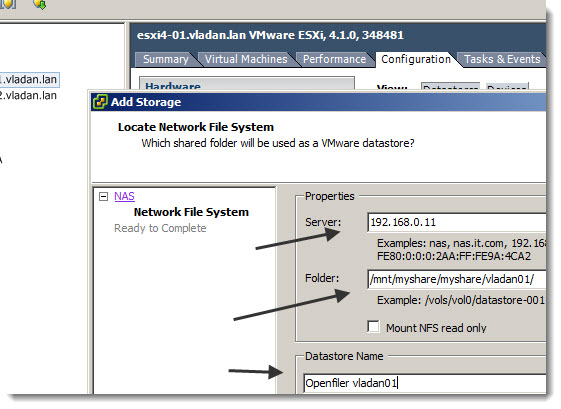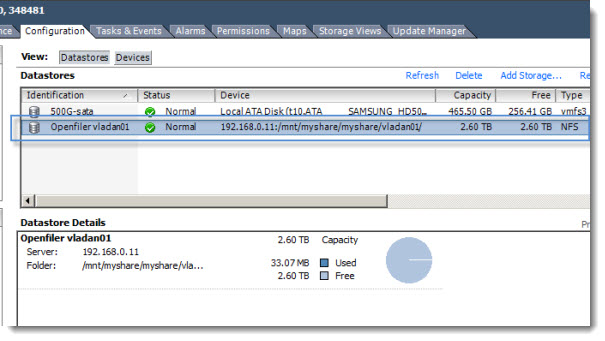 Update: Here are some performance tests with such a setup. I really like Openfiler because it seems to be a robust distribution with some great features, but the performances are not as I might expected…
The IOMeter test took a really long time. I followed the same setup as I did for testing the FreeNAS 7.2.
See the results from the tests here. I'd say that there was something wrong, but I did the test twice with similar results..  -:(

Stay tuned via RSS or you can also subscribe via e-mail for Weekly updates.
You can have a look at the whole project:
Installation Openfiler 2.99 and configuring NFS share – this post