Cyberthreats are on the rise. The trend won't stop because hackers are able to make money by using ransomware, by threatening to damage brand reputations, by scamming individuals with "sextortion" or by stealing cryptocurrency from online exchanges or personal wallets.
The techniques to get to those sensitive data are different but the tactics or the groups of tactics are the same and have the same goal – get your money.
Hackers and hacker groups are organized, sometimes "sponsored" by different governments. Enterprises are more and more vulnerable to spying activities from competitors willing to steal the company's sensitive data or to make damage to the brand.
From time to time, researchers and security companies share their findings in a report. Hornetsecurity shares their report for 2021 where they show you which are the most popular hacking activities such as phishing, brand impersonation or ransomware.
In this report which has four chapters, you'll learn the most popular hacking categories:
Cybercrime ranks among the greatest threats globally
Email Threat Review 2021 from the Security lab
The "Threat-Highlights" (the best and the most dangerous malware details)
Forecasts and possible evolution of cybercrime
Nowadays, ransomware is not only used to encrypt your company's data but with the threat that they will release sensitive data to the public if you don't pay them the ransom. The trend is nowhere close to finish but is rather on the rise.
The main and still the most popular way of communicating for companies is email. Not all emails are "clean" however and that's why only a strict email policy and software can protect your company against serious damage. The years when ransomware wasn't known are a long time over, unfortunately. The threats are getting more and more sophisticated and smart.
Every year we are receiving over 40% of unwanted emails with many of them carrying phishing links, malware infected attachments. While the email management of an individual person is simpler and usually an antivirus software is enough, the enterprise level malware protection needs to be much better.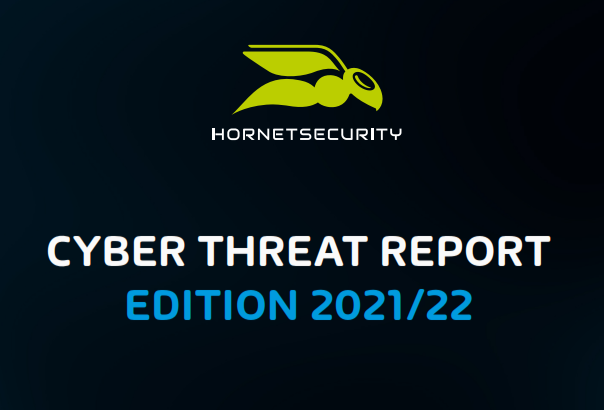 You can also find out what are the most popular e-mail attachments for spreading malware.
Quote:
Over the past year Excel files (.xls, .xlsm, .xlsx, .xslb, etc.) with XLM macros have become increasingly popular (10.2% in the first half of 2021). Unlike VBA macro malware, XLM macro malware is detected less frequently, which makes it the malware of choice for many criminals. Numerous cybercriminals in fact use the same malicious document generator, called "EtterSilent", to draft their XLM macro documents.
Learn everything about current email security threats in Hornetsecuritys brand new Cyber Threat Report. Learn about the procedures and the methodology that hackers use to steal your data. You'll be surprised that you don' know them all.
Cyberthreat and security are full-time jobs. As an enterprise admin, you have to learn a bit to be ready. Even if you won't master everything you'll get covered in the main areas of security. Also, you can learn from mistakes that have been done and documented in order not to do the same mistake yourself.
Cybercrime is on the rise as more and more cybercriminals are providing their knowledge "as a service". The groups are getting paid in Bitcoins and the most successful groups are able to "earn" 1mil $USD in Bitcoins just to provide their service to criminals.
The crimes over the internet have risen 8.7% last year. The economical damage by theft, sabotage, or spying activities was over 220 billion Euros. The number doubled has doubled since 2019/2020.
Do you want to learn more about Emotet or Quackbot? Do you want to learn about the Cutwail botnet, just Download the Free Security Report from HornetSecurity here.
More posts from ESX Virtualization:
Stay tuned through RSS, and social media channels (Twitter, FB, YouTube)