In vSphere 5.1 is possible to retain configuration of the cluster's resource tree. In previous releases, like the vSphere 5.0 this feature wasn't available. The feature is available through the new vSphere Web client only. Web client which has been enhanced, improved, and brought wider functions, than the classic Windows vSphere client.
Limitations:
You can restore from the snapshot that the snapshot was taken on.
vSphere DRS must be enabled first in order to restore from snapshot (otherwise the menu is grayed out).
There are no other resources present in the cluster.
So by following this little tutorial, you'll learn more about saving and restoring your cluster's resource pool tree.
How to save the resource pool tree in vSphere 5.1?
01. First, in the vSphere web client Select Go to vCenter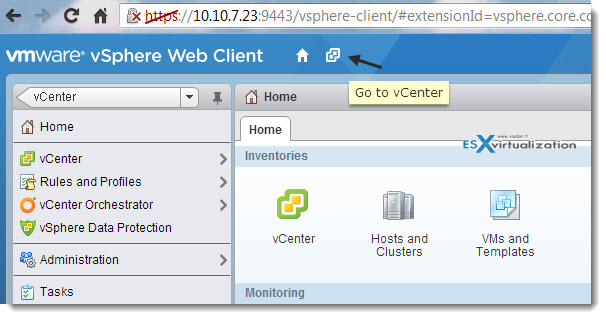 02. Then, on the left hand side, select Clusters > Select your cluster > click the Manage Tab > click Settings

03. Turn Off the vSphere DRS check box and click OK > validate on clicking YES to save the resource pool tree snapshot.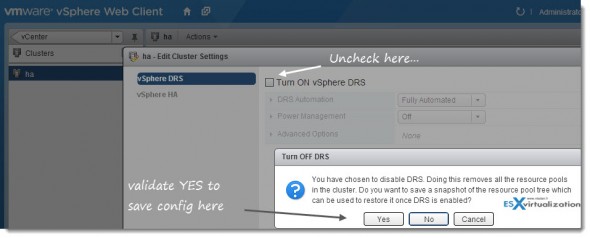 You're asked where you want to save the information. In my case I chose desktop as a location.
How-to restore resource pool tree?
01. If you want to restore a resource pool tree, you must first enable DRS. Just follow the second image from the top and select the checkbox there. You will not be prompted to restore a configuration right there.
02. Select your cluster and right click on the cluster > All vCenter Actions > Restore resource pool tree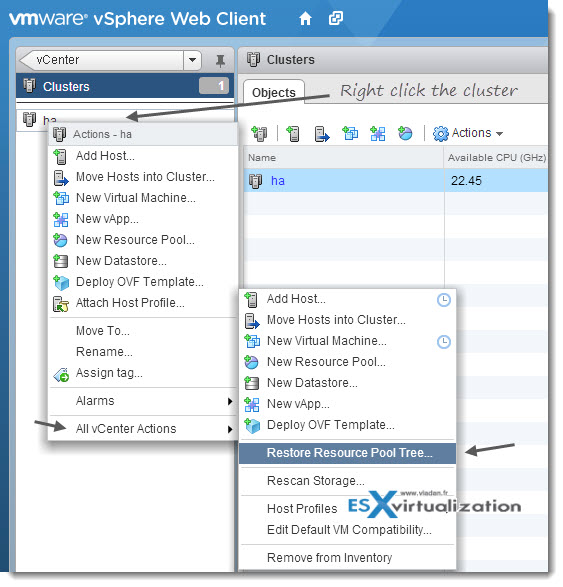 You'll be prompted for a location of the file. In my case I just navigated to my desktop, to find the file and validated.

You can find more about the new version of vSphere 5.1 in one of my articles:
And here is a quick video from VMware which demonstrates the whole process step-by-step as well.
Source: VMware KB 2032893