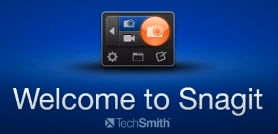 Over the years I've tried quite a few screen capture and video screen recording tools, but as I'm using a lot of screen captures in my posts so I finally stayed with Snagit, which is one of the oldest screen capture software out there. I remember about 10 years ago when I first started to use the first trial. Snagit as screen capture tool is excellent, but can do cool videos, where you don't need any preparations or planning.
It quickly record your screen to save as mp4 on your desktop, ready to be uploaded to YouTube for example. There isn't any possibilities to add titles or other effects, like in Camtasia studio, but for basic recordings is just ok. I've quickly recorded a video on my screen to demonstrate it.
You might want to check some of the posts I've done when I tried other free screen capture utilities:
What's new in Snagit 11.4
I can't remember since which version Snagit started to record videos, but the latest version is pretty cool. There is no possibility of any editings, for that you must use other tools or buy Camtasia Studio, which is the clearly the best tool. But Snagit can do quick shoot video without any preparation and without any hassle. Check this out:
The Snagit software has evolved over time to finally get just perfect. The menu items got cleaned out to have the work with Snagit as easy as possible (important).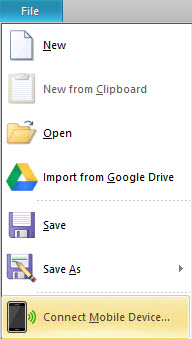 I can also mention a cool feature which allows to connect your mobile phone and by using TechSmith Fuse Free software you can link your phone to Snagit and send photos, captures or videos to your desktop PC or MAC via Wi-Fi.
So you can use your phone to capture the image, which gets then transfered directly to Snagit editor via the Wi-Fi. I did the setup in just few seconds.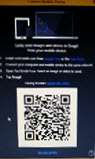 When you click the Connect Mobile Device Menu item, Snagit brings up a window with QR code. So after installing TechSmith Fuse on your phone, you just scan that QR code via the TechsSmith Fuse and the link is done.
Extensibility – you can download Free Snagit stamps and plugins. Snagit can integrate directly with Google Drive too.
You can downloads tons of stamps, which are organized in libraries. The stamps quickly add personal touch to your screenshots.
Productivity – One of the new productivity feature can do really good job when labeling steps in how-to procedures. They call it Step Tool. By simple click you can label steps by numbers or letters and those numbers or letters increments automatically.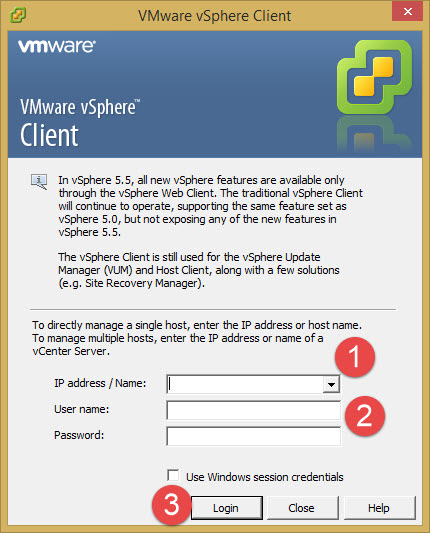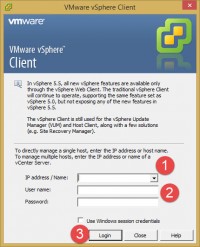 The feature gets selected from the Tools menu and you can select either numbers or letters. Then when single clicking on your capture the numbers (or letters) increments to show which step is after the previous one.

You can also restart a sequence. For the numbers, or letters, which is handy.
Before one had to manually create arrows and add numbers, format those, etc…. It was not really consistent and on each new how-to you had to basically start from scratch.
Now you just select the style you like and off you go. Each click applies the next number in the series. And sizes and styles will stay the same so you can easily keep a consistent look to your projects. Numbers or letters increments automatically. You can adjust the size by selecting the objects and pulling the handles (usual process).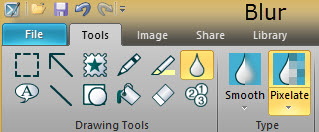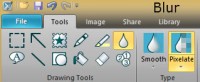 Blur Tool – the newly added blur tool can protect your privacy by applying a blur effect to parts of your image. You ave the choice between smooth and pixelate with options to apply more or less or that effect (in %). The areas stays editable until you save the capture as jpg for example. Then the exported image is flattened and the areas where the blur effect is applied aren't any more editable. To make changes you must go back to Snagit editor.

Updated Editor – the editor got updated, simplified. TechSmith folks merged some menus together to clean up the interface as much as possible. You can download a PDF guide to find where the options moved between versions. They combined the Callout and Text tools, and generally tidied up the interface.
New Styles – the styles gallery got a face lift with completely new styles.
Here is the official What's new in Snagit video from Techsmith:
Snagit costs about $49. You might want to try to find 5 friends, so you can group together so you can get a deal for $37.95 each, from 5 to 9 copies of Snagit.
If you're student or faculty staff then TechSmith has also an academic discounts available which brings the costs down to $29 with further volume discounts available.
Check out TechSmith site, you can download and install the Free Trial Snagit Software. The Snagit software supports Windows XP SP3 and higher and there is also MAC version. Enjoy…