SSD (Solid State Disk) – it'll become a mainstream in 2010.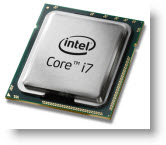 At the moment I'm re-thinking my home lab. I'd like to put everything in One box and make Ultimate One Box Solution (UOBS). 😎 That means, having a lab where whould be possible to simulate all VMware Solutions, train people (if necessary). Question Efficiency, Ecology and "bien être…"
With the arrival of SSD into market, I'll progressively change the storage in that box on a regular bases. For now I just check the best solution which would fits my needs. I'll pick up the pieces of hardware and put them together by myself.  I already had some thoughts few days ago about my future white box and some returns from comments gave me an idea of what do I really need and what I want.
What I need for learning:
Using VMware Workstation (with snapshots, autoprotect, teams and other features.)
Desktop OS – to be able to run my favorite video editing application, do some gaming…
Having vCenter as a VM, installed in VMware workstation 7
Having ESX (ESXi) cluster being run as a VMs in Workstation. A private cloud….
Storage for that: having an Starwind Software installed on my desktop as my Virtual SAN, being able to create a iSCSI target and a virtual disk for my ESX servers. Using SSD for that LUN would be great for the performance, but I'll start small since the SSD's are too expensive for now. Have a look at Eric's article he just did some screen shots of a LUN which is residing on SSD – X25-M Postville SSD 80GB he got for about 200€. Look at the read performance…
What I want:
Having one SSD for my desktop OS (The Kingston SSDnow V+ with 64Gigs of storage place will be my start I guess. It cost arround 180 – 190 €. It's an MLC (Multi-Level Cell)

sequential read — 230 Mo/s
sequential write — 180 Mo/s (especially the writes had been much faster that the First version of Kingston series V.
Electrical consumption : active : 2,6 W / Standby : 0,15 W
See a review at Inside Hardware (En) about the specs.


Having all my storage on SSD's would be great …. later this year… for sure, when the prices will fall a bit.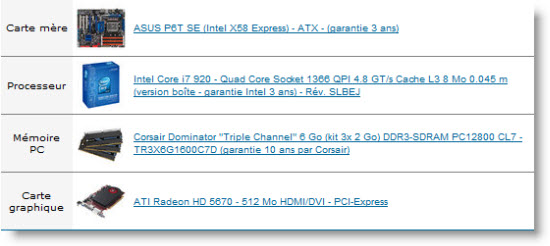 So for now I found some pieces at LDLC.com, which is a French online merchant (they deliver to Reunion Island) I got quite good experience with from before. And also they're not charging when you need to return a piece to them. Since we are living about 10 000 Km from Europe and we are still part of Europe, it's quite advantage. Sure, the prices at their online store they're not the cheepest, but only of that advantage I think that I'll stick with them.
My question is : Is that gonna be enough to run a whole private cloud? Or I must double the RAM to end up with the maximum – 24 Gigs… I'm asking you, guys who already did that.  I know that with TPS (transparent page sharing) or memory ballooning I can arrive a great economies in memory, but still…? Any thoughts? Is the i7 gonna be enough for the job?
Thanks for reading this and feel free to comment.  If you like this website, just subscribe for FREE via RSS or Via e-mail. If you ignore what is RSS, just have a look at my RSS explication page, which can save you tons of time.