Register to get your free NFR license from Veeam.
Announced yesterday, some great news from Veeam Software providing vExperts, VCPs, VCI, VMUG Members, MCP and MVPs withFree NFR license of Veeam Backup & Replication v6 for 2 CPU sockets for VMware and Hyper-V. Their Flagship software Veeam Backup and Replication v6 went out a couple of days back, I reported on the what's new whitepaper in my article here.
vExperts, VMUG Members, VCPs, MCPs, VCIs or MVPs are always runnig homelabs, like me, and so to have a backup software is very very handy. If you're VCP, MVP (Microsoft Valuable Professional), MCP, VCI, vExpert or VMUG member, you can register for the VMware vSphere version or the Microsoft's Hyper-V versions (or boths) to get your own copy valid for 2 CPU sockets. This NFR license is meant to be used in your homelab only.
The version 6 offers many new improvements and features. Make sure that you checkout the FAQ on the Veeam's forum (free registration is required) before you install or upgrade, where you can have a look at the prerequisites, VMware licensing minimums and also find some question that one would have to think about before even ask, like… Is processing of VMware vCloud Director provisioned virtual machines supported? Yes.
Videos:
These recorded v6 webinars are highly recommended for both new and existing Veeam Backup & Replication users:
https://go.veeam.com/webinar-series-doug … on-ty.html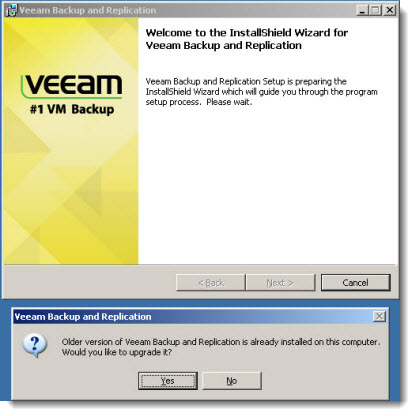 And more video series can be found here:
Some more informations can be found in the pdf documents at Veeam's site:
Product Highlights
Product Datasheet (VMware)
Product Datasheet (Hyper-V)
What's New in v6
Also there is a Release Notes PDF document included in the ZIP package when you download the software.
Enjoy… -:)
Source: Veeam