VeeamON 2022  is approaching fast. If you haven't registered yet, don't hesitate any more. Free Online registration or Las Vegas In-person events are set for this year – VeeamON 2022 Registration.
We will see many news and updates on Veeam v12 (most of the news is still under strict NDA so I can't share more) and other Veeam products. Pretty exciting indeed.
May 16-19


Las Vegas & Virtual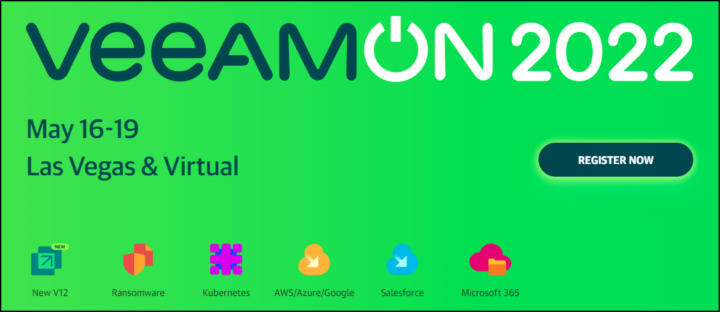 If you register for the free online event, you'll receive your confirmation number in your email. This confirmation number will be necessary for your login. You can already build your online agenda…..
Screenshot from the UI showing the possibility to apply filters to GEO location, Veeam's products etc…. Pretty handy.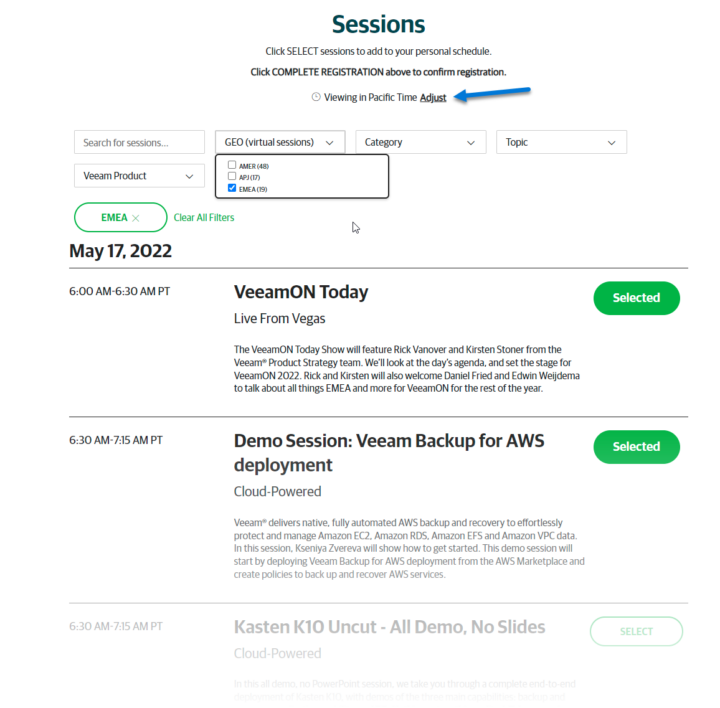 You might want to adjust the time as by default we're viewing the time as Pacific Time.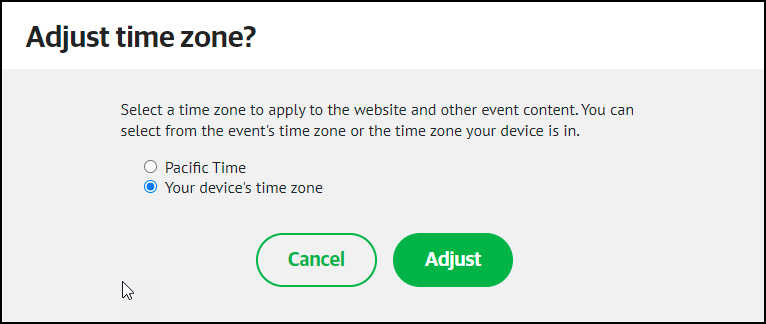 So let's say I'm interested in Implementation and best practices only. If I restrict the GEO location only for Europe, I'll end up with a session during the daytime.
The combination of the GEO location and category, or the GEO location and Veeam product let's you quickly select the sessions you don't want to miss.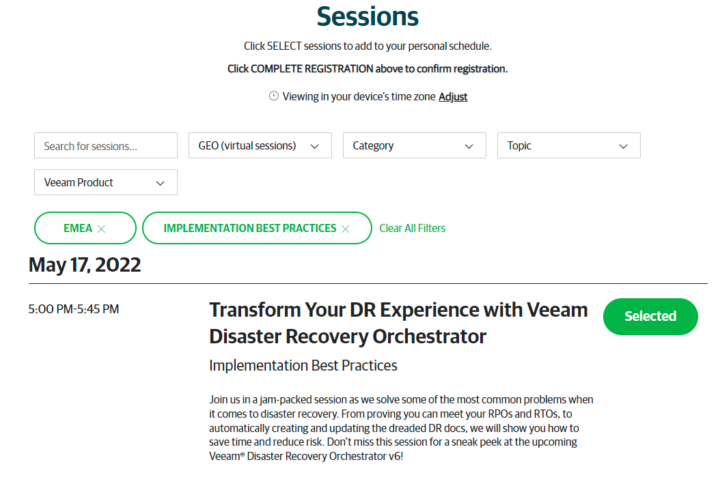 If you want to add some "live action" to the selection, you can select Live from Vegas and filter the sessions only for the ones that are live from Vegas -:).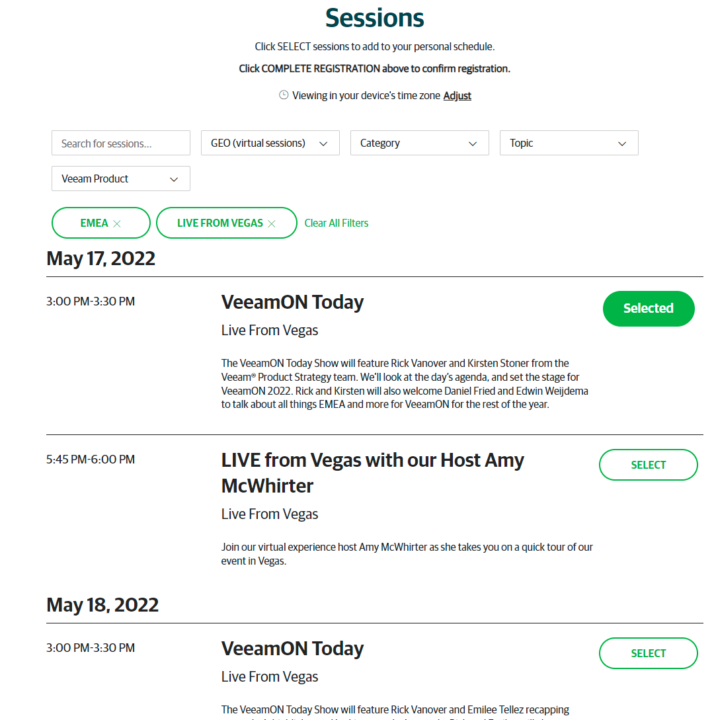 *************************************

*************************************
Veeam continues its journey and covers more and more products. Kubernetes, Salesforce (NEW), Microsoft 365. My main interest is definitely be about the upcoming v12 but not only as I'm also paying close attention to DR.
This year's events will most likely be hybrid. Here is a perfect example of VeeamON 2022. We are expecting other IT events that will be going hybrid this year as well. VMworld (Now VM Explore !!!!) will also be going to be hybrid this year with San Francicso and Barcelona, as well as Live Events Online.
I guess this type of organization might stick for some time if we'll not see rapid improvement with the COVID. If in any case we'll see some further degradation with the situation and the pandemics on the rise again, I'd expect to go back to virtual events only like we had for the past two years. This would be pretty bad indeed.
More posts from ESX Virtualization:
Stay tuned through RSS, and social media channels (Twitter, FB, YouTube)