VMware released Log Insight 2.5 product, which name is now vRealize Log Insight 2.5. In case you were running version 2.0 previously you can upgrade with a .PAK file and in this post I'll show you the process and also how easy it is to update or install new content pak from within the UI.
VMware Log insight 2.5 brought some very cool new features and has become more robust where deploying multiple log insight OVAs you can form a cluster to be able to handle very large environments.
What's New in Log Insight 2.5
Multi-tenancy with role based access control
Internationalization/localization UI – standard international language translations has been added.
Internal Load Balance for scale Out – no necessary to configure external load balancer. The config is done from within the Log insight
Extension of Universal Collection Framework for Linux – all major distros are supported.
Inventory Integration with vRealize Operations Management Suite (vROPS) – alerts sents to vROPS and also poll information from vROPS.
Host Overview Administration – possible to see all devices connected to Log Insight and see if there is a config issue which would prevent connected device to sent collection logs to Log Insight.
Real-time Dashboard Presentation mode – possible to hook a big screen monitor to get a kind of presentation from the whole environment.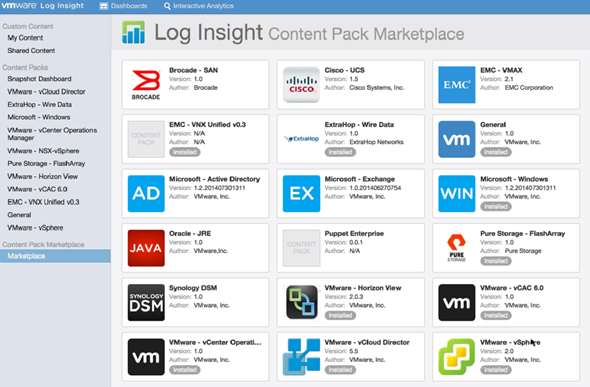 Here is the upgrade process – very easy.
Step 0. – Create snapshot or backup of your Log Insight product.
Step 1. Login to your Log Insight web interface. In my case 10.10.7.150/admin/appliance and Click the icon in the right-top corner > Administration. Then click the button Upload PAK file.

Step 2. The PAK file, you'll need to download the upgrade file via VMware from your MyVMware account. The size is roughly 200 Mb.

Step 3. Click the Upgrade button.

Step 4. Confirm by clicking the blue Upgrade button.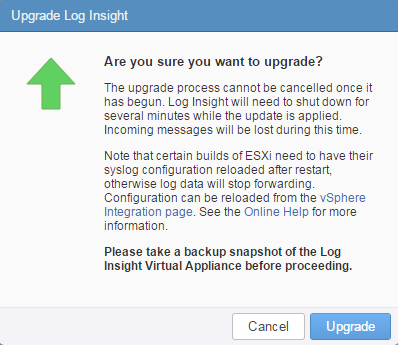 Step 5. Watch….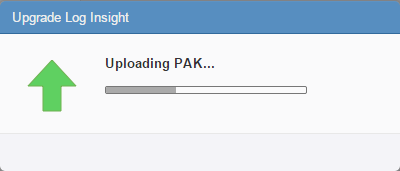 Step 6. Agree to the EULA…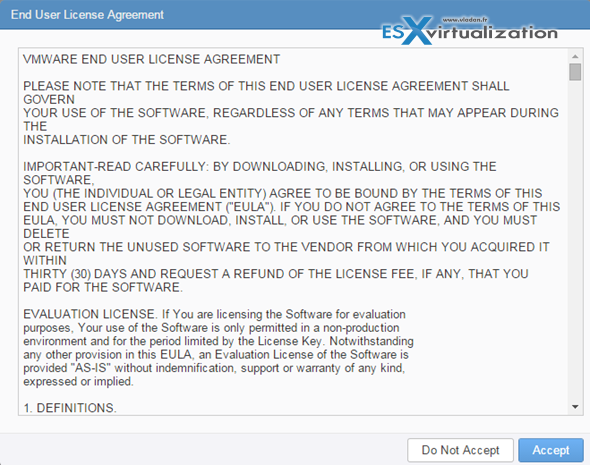 Step 7. Watch and do not refresh this page.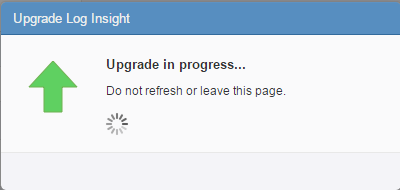 Step 8. And you should see screen like this…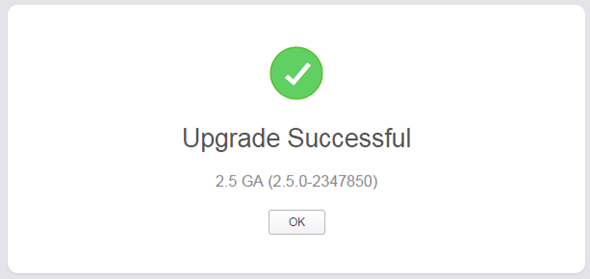 Done!! Then, when you go back to the icon on the right and below Administration, click the Content PAK menu. You'll end up on a new page within the UI showing the new Content PAK Marketplace.  Note the green message next to Microsoft Windows which is an agent for monitoring Windows VMs. There is a new version available.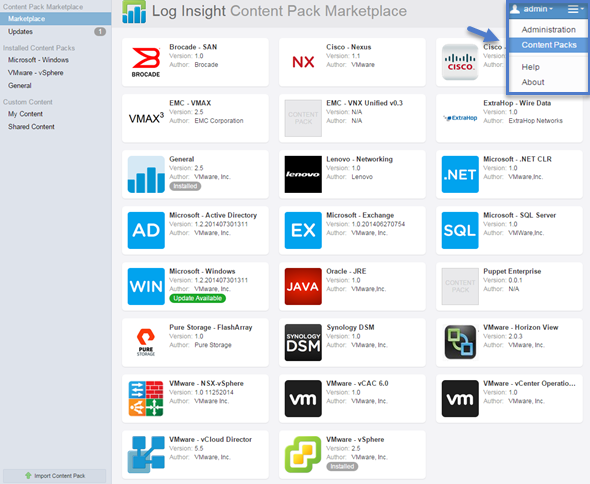 By clicking the green part (or the whole button) you are presented directly with an overlay page proposing to upgrade the agent.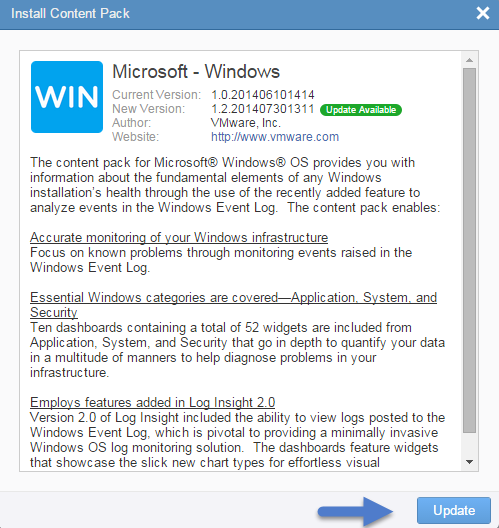 The similar way, you can install a new content PAK package within marketplace by clicking an individual icon. Let's try the Windows Active Directory agent….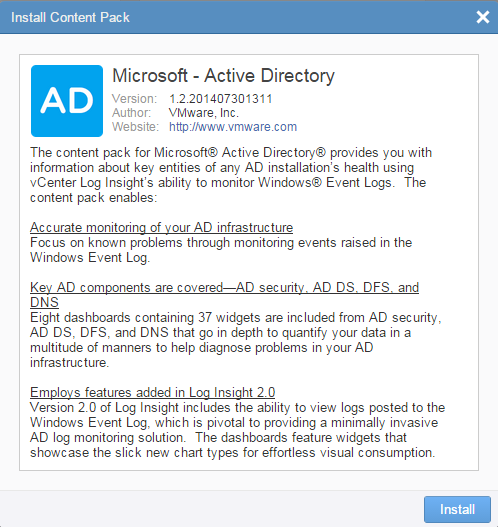 Pretty cool.
So far I haven't played much with the product, just did this walkthrough for you guys,  but the product has evolved since 2.0 tremendously. I covered in details the details from the beta here. And this is already a fourth release of Log Insight product.
Here one last screenshot showing my single node of Log Insight. The message informs that the next log insight can be added to this first node.

Download trial here. Check the release notes here or if you need the getting started guide.
In case you were runing the pre-release versions and want to upgrade, you should check Steve Flander's blog here.
Liked this post? Share to your peers via your social media channels.