vRealize Log Insight will be 4th update of Log Insight already. If you don't know the product I have reported in details on the previous release which has brought the clustering. The 2.0 were introduced only about 5 months ago become more robust and faster, with speedier log analysis time up to 80 %, and overall speed resolution times up to 50 percent. Fully HTML5 based Web UI. The product also adds clustering approach where several instances of vCenter Log Insight configured in cluster can handle very large environments.
What's New in Log Insight 2.5
Multi-tenancy with role based access control
Internationalization/localization UI – standard international language translations has been added.
Internal Load Balance for scale Out – no necessary to configure external load balancer. The config is done from within the Log insight
Extension of Universal Collection Framework for Linux – all major distros are supported.
Inventory Integration with vRealize Operations Management Suite (vROPS) – alerts sents to vROPS and also poll information from vROPS.
Host Overview Administration – possible to see all devices connected to Log Insight and see if there is a config issue which would prevent connected device to sent collection logs to Log Insight.
Real-time Dashboard Presentation mode – possible to hook a big screen monitor to get a kind of presentation from the whole environment.
Screenshot shows the Role based access control.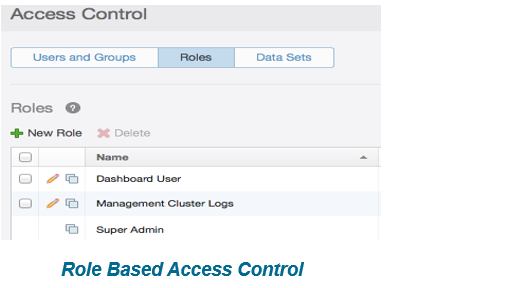 And another screenshot showing the product's possibility to see the devices which are configured to sent the logs to Log Insight. It's possible to add columns, see which devices should send logs, and if not happening, then possibility to troubleshoot.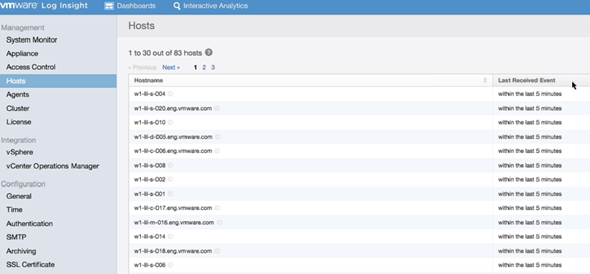 And another one for the content packs which can be easily installed from within the UI of Log Insight… Those content packs are accessible from within the product itself so no need to leave the UI to install a content pack.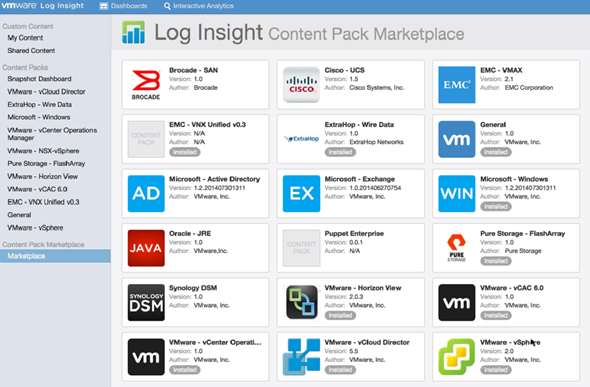 The internal load balancer should be accessible (the config) through the config interface as well. It will allows the config of the load balancer and also monitoring the individual nodes participating in the whole Log Insight cluster.
Other Announcements from VMworld Barcelona 2014:
vRealize Log Insight 2.5 Announced (This post)