Is this or that product works on that or not? Where to see?
In this video from VMware you'll see the new Interoperability matrix page in action. With the numbers of versions of products, it a great idea to be able to see which version of product is compatible with which version of platform.
Picture is worth thousand words, but video does even better… -:). In this short video you'll see how to search by product and by platform. There is a radio button at the top of the search engine which lets you choose to search by solution or by platform.
You then add the platform to the matrix to be able to see the compatibility.
By having the possibility to choose from the search by solution or by platform the engine fits everyone's need. To bookmark absolutely…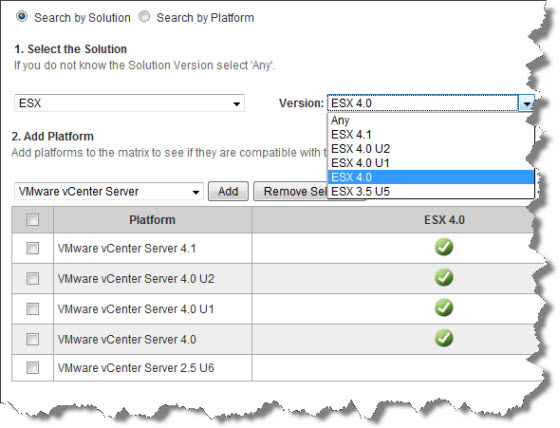 Enjoy the video below:
The VMware Product Interoperability Matrix currently allows you to see what versions of vCenter Server and ESX Server are compatible with the various different solutions from VMware.
Source: VMware TV