Just released! VMware Workstation 10 and VMware Fusion 6. This is a major release of VMware Workstation since last year, which comes in after a two consecutive technology previews, where virtual hardware 10 and major enhancements like SSD pass through has been already revealed.
Update: Workstation has been updated to 10.0.1 recently. There were some latest fixes and performance improvements.
What's New in VMware Workstation 10?
Creation of Restricted VM Advanced – can expire a VM at predefined date and time.
When you run Workstation VM on a tablet, the VM can use accelerometer, gyroscope, compass and also the ambient light sensor.
Multi-monitor setups easier than before. Can use 2, 3, or 4 monitors
Unity Mode Integrated to work with Windows 8.1
New converter built-in can also p2v W8.1 from physical to virtual.
Support for 16 vCPUs, 8 TB SATA disks and 64GB of RAM
New Virtual SATA disk controller
Now supporting 20 virtual networks
USB3 streams support for faster file copying
Improved application and Windows VM startup times
SSD Pass through
You can download trial or buy a full version, or upgrade from VMware here.  You can see the list of features on VMware Workstation 10 page here.
A screenshot from VMware site showing the multi-monitor management: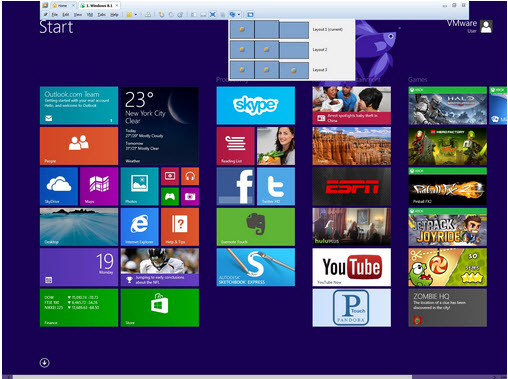 VMware Fusion 6
VMware Fusion Pro also allows using restricted VMs, the same way as in Workstation 10.
BYOPC concept for VMs which can now run on VMware Player Plus, created by using Fusion 6 or Workstation 10. There has been new OS added:
OS X Mavericks and Windows 8.1 (including showing Metro applications in the dock, horizontal scrolling support for Metro in full screen, and Windows 8 keyboard and mouse shortcuts), added support for ESXi 5.5 and Ubuntu 13.04, and ongoing support for over 200 other operating systems, VMware Fusion 6 Professional delivers unsurpassed platform compatibility. See a full list of all supported guest OS.
Fusion also can run more powerful VMs:
16 vCPU
64 GB of RAM
8TB disks
Haswell support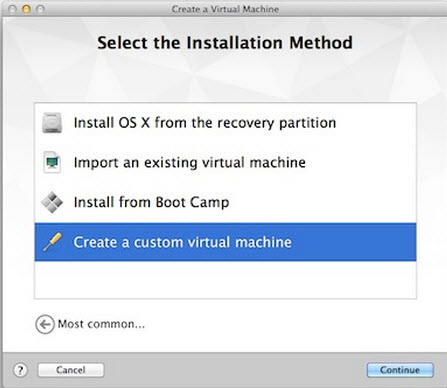 Other enhancements:
Faster 3D applications with OpenGL 2.1 and DirectX 9.0c shader model 3 graphics
Virtual Network Editor
Linked Clones
Improved a creation of VMs with advanced wizard.
VMware Fusion 6 – you can download trial, full product or upgrade from VMware here. You can see list of features of VMware Fusion 6 on VMware site here.
Update: What is VMware Player Plus?
It's a licensed version of VMware Player Plus. VMware Player Plus and VMware Player are the same download, but when you enter your license you got this:
VMware Player Plus is designed to be used commercially. It is licensed for use by employees, training organizations, contractors and can be transferred to partners or potential customers.
VMware Player Plus supports restricted virtual Machines created by VMware Fusion Professional or VMware Workstation. VMware Player Plus better supports mass deployments to thousands of users including installation options and custom configuration settings to run unattended installs using system configuration software and hide unwanted features.
Per-incident support offerings are available to VMware Player Plus customers.
Enjoy…